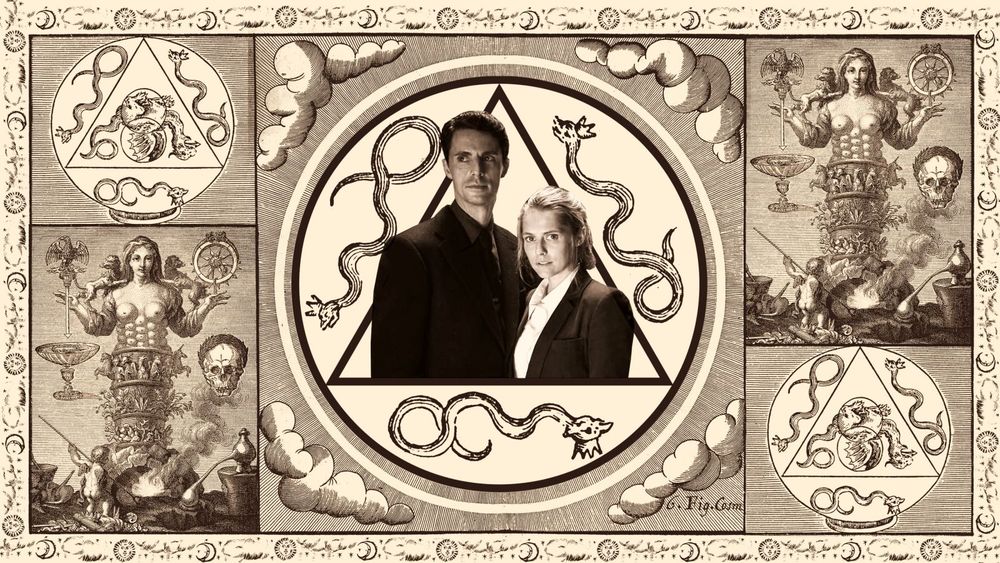 For a medievalist like myself, it doesn't get much better than Deborah Harkness's A Discovery of Witches. Both the internationally bestselling trilogy and the newly adapted TV show have many of the conventions of a kickass fantasy story. There's a 1,500-year-old vampire, a powerful witch who can literally make it rain, and their prophesied love story. There's the imminent threat of the end of all creatures—demons, vampires, and witches—and the ensuing battle between good and evil. And, at the heart of A Discovery of Witches is an enchanted alchemical manuscript hidden deep within Oxford University's Bodleian Library, Ashmole 782, and the witch who was able to call it up for the first time in 500 years. That witch is a medievalist, badass feminist, and history of science professor, Dr. Diana Bishop.
The British television network SkyOne's adaptation of the books will begin streaming in the U.S. today on Sundance Now and AMC's Shudder. To give layfolk a sense of how dope an obscure, 15th-century alchemical manuscript can be, we've prepared a medievalist guide to some of its features—from the philosopher's stone to the alchemical child and more.
Where many fantasy novels are complete works of fiction, perhaps inspired by the medieval period, but not in any way historically accurate, A Discovery of Witches combines the fantastical with the academic. Deborah Harkness, the author of the series, is a history of science professor at the University of Southern California. She wrote her doctoral thesis on the history of science and magic in Europe from 1500 to 1700—the same subject her protagonist, Dr. Diana Bishop (played by Teresa Palmer in the adaptation), is researching in Oxford's Bodleian at the outset of A Discovery of Witches.