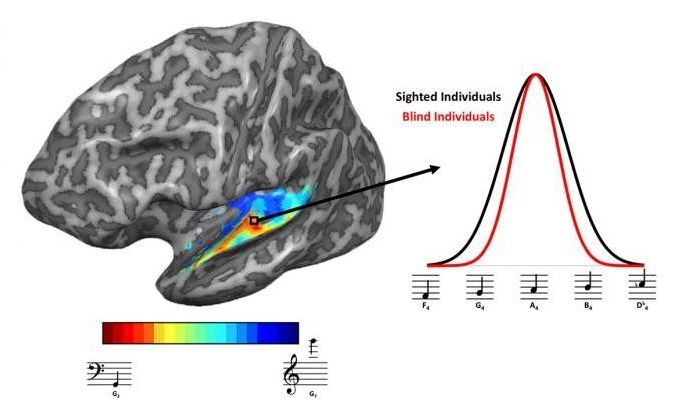 Now, a pair of research papers published the week of April 22 from the University of Washington — one in the Journal of Neuroscience, the other in the Proceedings of the National Academy of Sciences — use functional MRI to identify two differences in the brains of blind individuals that might be responsible for their abilities to make better use of auditory information.
"There's this idea that blind people are good at auditory tasks, because they have to make their way in the world without visual information. We wanted to explore how this happens in the brain," said Ione Fine, a UW professor of psychology and the senior author on both studies.
Instead of simply looking to see which parts of the brain were most active while listening, both studies examined the sensitivity of the brain to subtle differences in auditory frequency.
Read more