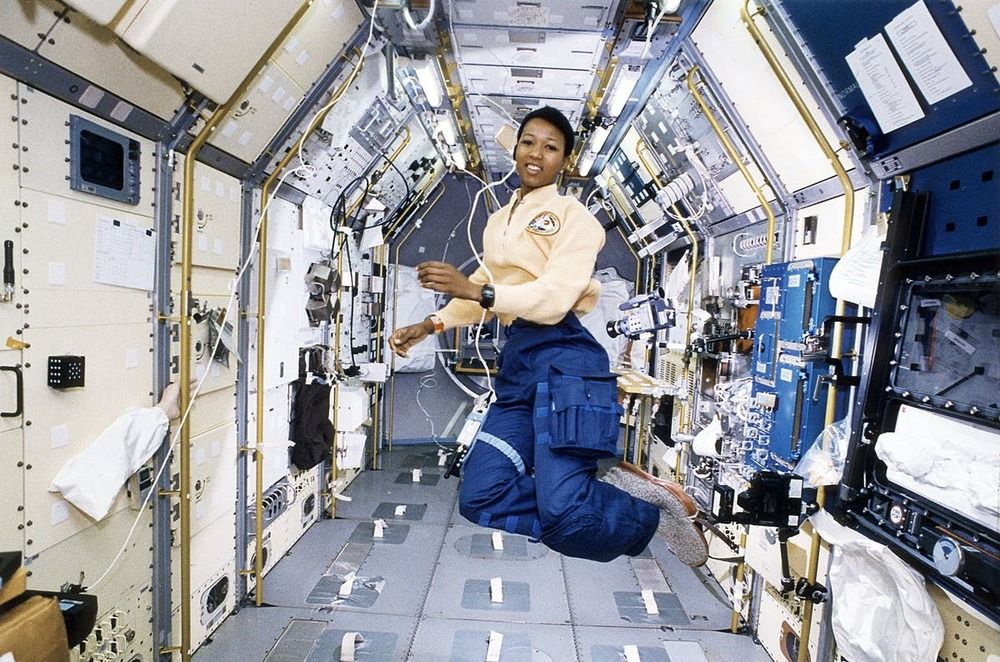 Never be limited by other people's limited imaginations… If you adopt their attitudes, then the possibility won't exist because you'll have already shut it out… You can hear other people's wisdom, but you've got to re-evaluate the world for yourself.
As a physician, Peace Corps volunteer, entrepreneur, teacher, dancer, and astronaut, Jemison has certainly lived her life in protest of people's limited imaginations. Born in 1956, Jemison's interest in STEM rooted early, and she enrolled at Stanford University when she was only 16. She majored in degrees in both chemical engineering and Afro-American studies, and she went on to receive an M.D. just four years later.
Jemison worked as a medical practitioner and served for two-and-a-half years in the Peace Corps as a medical officer. When she returned to the United States in 1985, she did something incredibly difficult: She pivoted her career entirely to pursue her childhood dream of becoming an astronaut. Jemison applied to the NASA astronaut training program, was selected from a field of 2,000 individuals, and in 1992, became the first African-American woman to go to space.
Read more