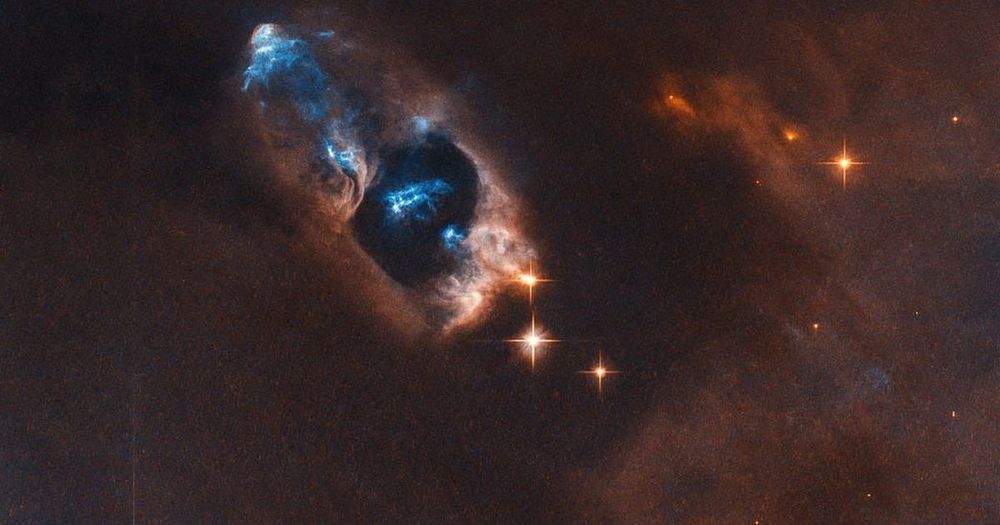 When a star is born, a chaotic light show ensues.
NASA's long-lived Hubble Space Telescope captured vivid bright clumps moving through the cosmos at some 1,000 light years from Earth. The space agency called these objects clear "smoking gun" evidence of a newly formed star — as new stars blast colossal amounts of energy-rich matter into space, known as plasma.
Seen as the vivid blue, ephemeral clumps in the top center of the new image below, these are telltale signs of an energy-rich gas, or plasma, colliding with a huge collection of dust and gas in deep space.
Read more