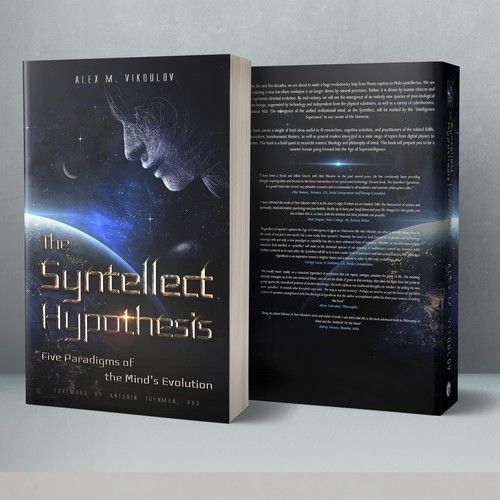 Foreword to the Syntellect Hypothesis.
---
I had the honour of writing the foreword of Alex Vikoulov's recently published masterpiece and bestseller "The Syntellect Hypothesis". Hereunder you can read my foreword:
"If you picked up this book, it is not unlikely that you may have heard of the early 20th century philosophical movement of Cosmism. This movement, which originated in Russia, was striving for conquering the planets and stars, for radical life extension, immortality and resurrection of our loved ones by the means of technology. Perhaps one of its most important pioneers was Konstantin Tsiolkovsky, whose aspirations did not only venture into the realm of the Macro, but also explored the Micro. He spoke of the atomic world as being animated and can thus be considered a kind of cosmist-panpsychist.
The foundational work of the cosmic aspirations of man by the Russian Cosmists soon reverberated through the intellectual world of the early 20th century and found a resonance and fertile ground in the works of Pierre Teilhard de Chardin. Teilhard saw evolution as having a direction, namely the direction of concentrating consciousness in form, striving towards accumulation of knowledge, which gradually is attained by the formation of the Noosphere and which will culminate in the apotheosis of the Omega Point. Teilhard de Chardin considered that Omega Point is not necessarily merely a future construct, but in a sense is already here as the "Great Presence." Thus, his pantheism is more panentheism in which God has both an immanent and transcendent aspect.
Read more