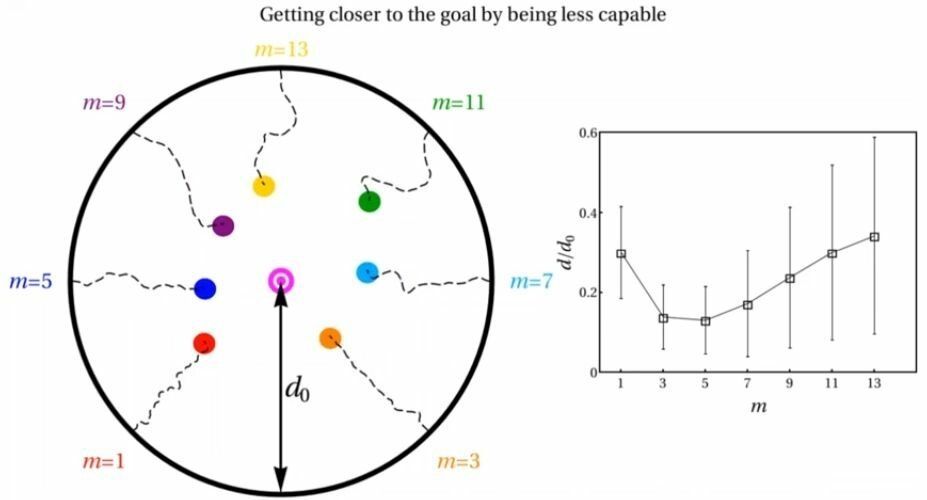 A team of researchers including Neil Johnson, a professor of physics at the George Washington University, has discovered that decentralized systems work better when the individual parts are less capable.
Dr. Johnson was interested in understanding how systems with many moving parts can reach a desired target or goal without centralized control. This explores a common theory that decentralized systems, those without a central brain, would be more resilient against damage or errors.
This research has the potential to inform everything from how to effectively structure a company, build a better autonomous vehicle, optimize next-generation artificial intelligence algorithms—and could even transform our understanding of evolution. The key lies in understanding how the "sweet spot" between decentralized and centralized systems varies with how clever the pieces are, Dr. Johnson said.
Read more