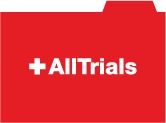 Tell the FDA to identify and punish organisations who have broken US law by not reporting clinical trial results.
---
The US's Food and Drug Administration has at last published its plan to identify and punish the organisations and people who have broken the law by not reporting clinical trial results. The FDA now wants to hear what we think about the plan.
The FDA Amendment Act 2007 says that lots of clinical trials in the US should be registered on ClinicalTrials.gov and report results information there within 12 months of the end of the trial. AllTrials's FDAAA TrialsTracker shows that 628 clinical trials have broken this law since the first trials became due in January this year. We have written to the FDA every week to update them on the trials that have breached the law and shared with them a rolling estimation of the amount in fines the Agency could levy on the law breakers. The FDA has the power to fine people up to $10,000 a day and we have assessed that they could have raised $904,499,127 – nearly a billion dollars – but no one has ever been fined. That the FDA is now seriously considering how to start doing this is a long-awaited step forward.
These are the draft guidelines. The FDA is asking for comments on them to be submitted here. You don't have to be a US citizen to comment.
Read more