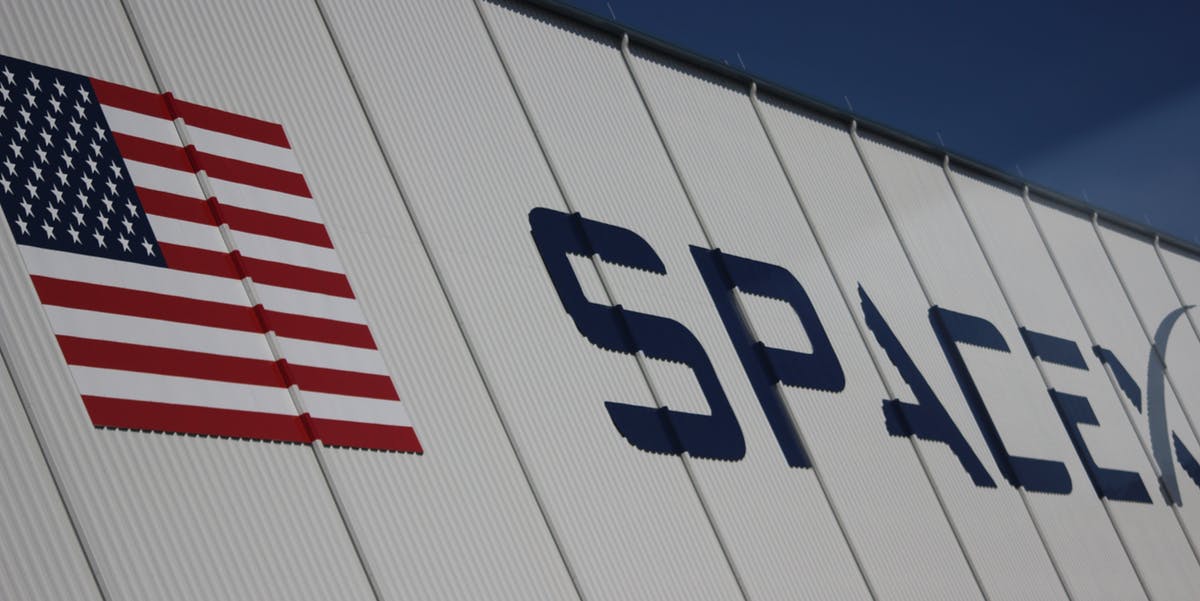 SpaceX's Falcon 9 is impressive, but based on launch photos it can be hard to get a sense of the true scale of the craft. On Wednesday, CEO Elon Musk shared an image that shows himself alongside three figures, standing next to a freshly-landed Falcon 9. The image gives a clear indication of how the craft appears in real life.
Musk shared the image below with the caption "At Falcon LZ-1 Vandenberg on Sunday night with the Base Commander. Support of [United States Air Force] much appreciated." The image was taken just after Sunday's launch, which saw the SAOCOM 1A satellite sent up from the Vandenberg Air Force Base, before the first stage booster landed on the firm's brand new west coast landing pad. The whole craft measures 229.6 feet tall, with a 12-foot diameter. The composite fairing, which houses the satellite entering orbit, measures 43 feet with a 17-foot diameter.
See more: Elon Musk Shares Incredible Photos From SpaceX's Landmark Falcon 9 Launch.
Read more