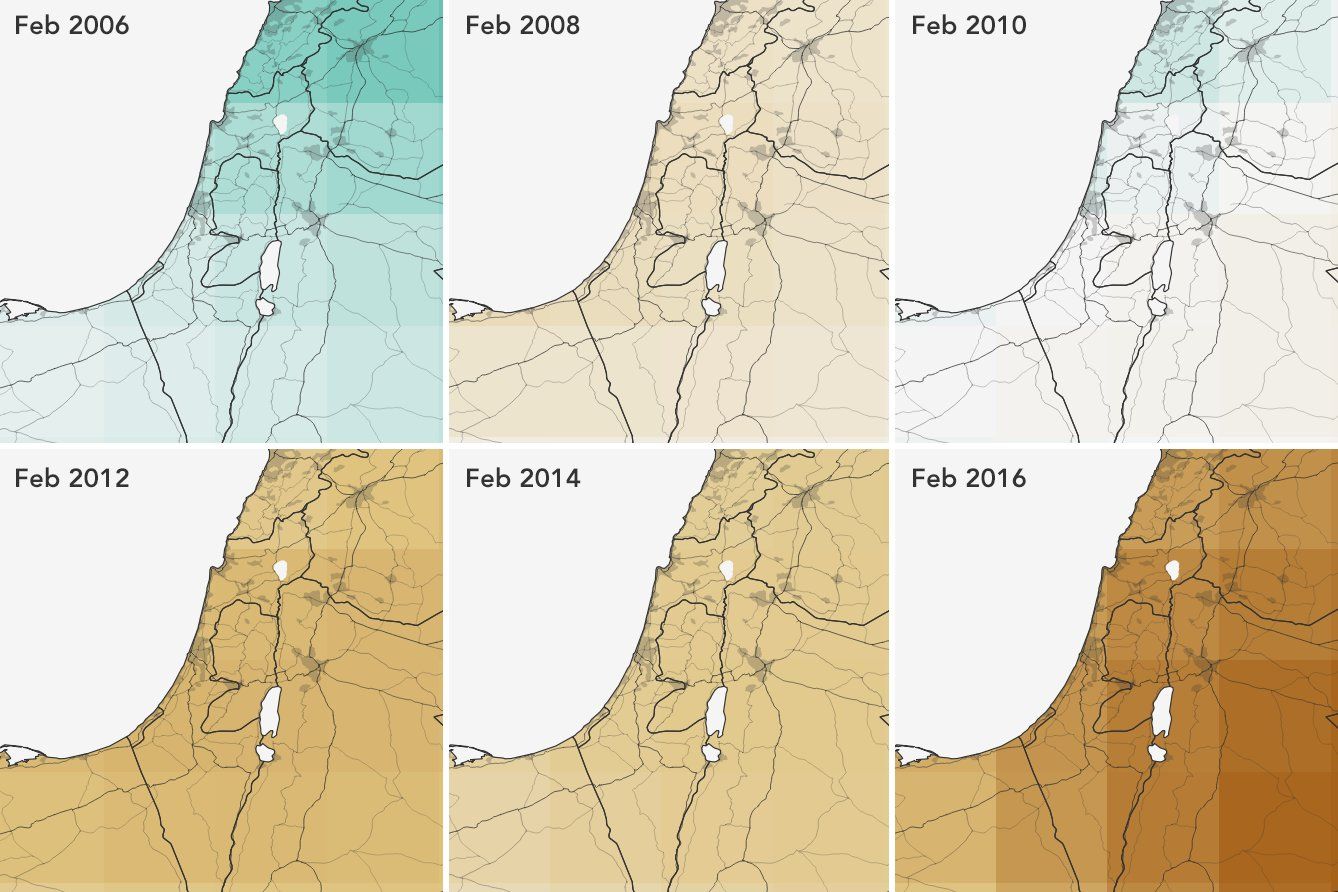 On any given day, Zoubaida Salman instructs a classroom of 15-year-olds at the Sur Baher Girls School in East Jerusalem, where she has served as the science teacher and Environment and Health Coordinator for the past 22 years. One of the most important lessons comes from their backyard: water is scarce and precious in this region.
Water shortages can lead to major sanitation issues at schools, so students have to play an active role in managing it. At Sur Baher, the most significant use of water is for flushing toilets, which stop working if there is not enough water. If the water runs out, school administrators must buy it from the city. In other regions, the schools even close because of water shortages.
A team of scientists with the NASA DEVELOP program is helping address these water shortages by collaborating with a nonprofit called Water Resources Action Project(WRAP). WRAP designs and constructs rainwater harvesting systems for schools in the Middle East to capture rainfall during the five-month rainy season for use later. Selecting a geographically promising area is time-consuming and tedious work though for the small, volunteer-based team. The NASA DEVELOP team is using satellite data to help WRAP more easily identify suitable locations for the rainwater harvesting systems.
Read more