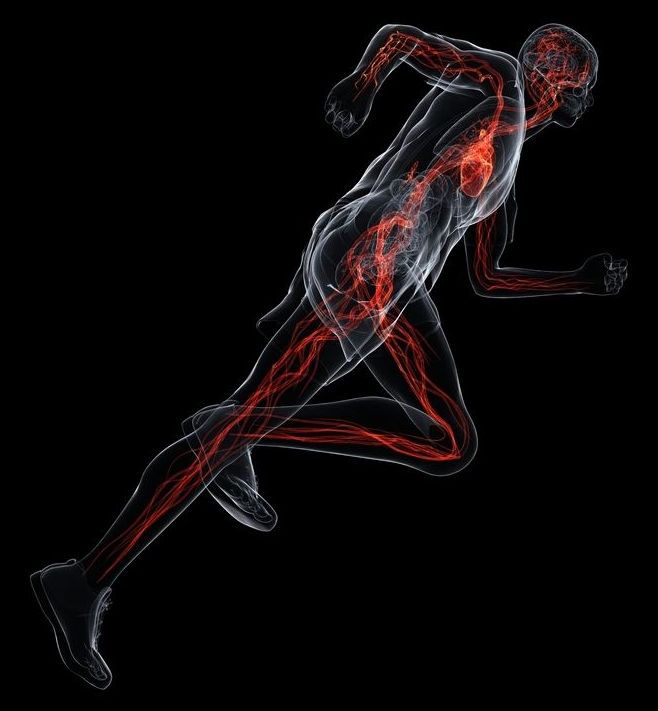 Β-hydroxybutyrate seems to prevent senescence of vascular tissue.
---
According to a study by Georgia State University scientists, a molecule called β-hydroxybutyrate has anti-aging effects on the vascular system; more specifically, the molecule appears to prevent senescence of vascular cells by promoting cellular quiescence instead [1].
Study abstract

β-hydroxybutyrate (β-HB) elevation during fasting or caloric restriction is believed to induce anti-aging effects and alleviate aging-related neurodegeneration. However, whether β-HB alters the senescence pathway in vascular cells remains unknown. Here we report that β-HB promotes vascular cell quiescence, which significantly inhibits both stress-induced premature senescence and replicative senescence through p53-independent mechanisms. Further, we identify heterogeneous nuclear ribonucleoprotein A1 (hnRNP A1) as a direct binding target of β-HB binding to hnRNP A1 markedly enhances hnRNP A1 binding with Octamer-binding transcriptional factor Oct4 mRNA, which stabilizes Oct4 mRNA and Oct4 expression. Oct4 increases Lamin B1, a key factor against DNA damage-induced senescence. Finally, fasting and intraperitoneal injection of β-HB upregulate Oct4 and Lamin B1 in both vascular smooth muscle and endothelial cells in mice in vivo.
Read more