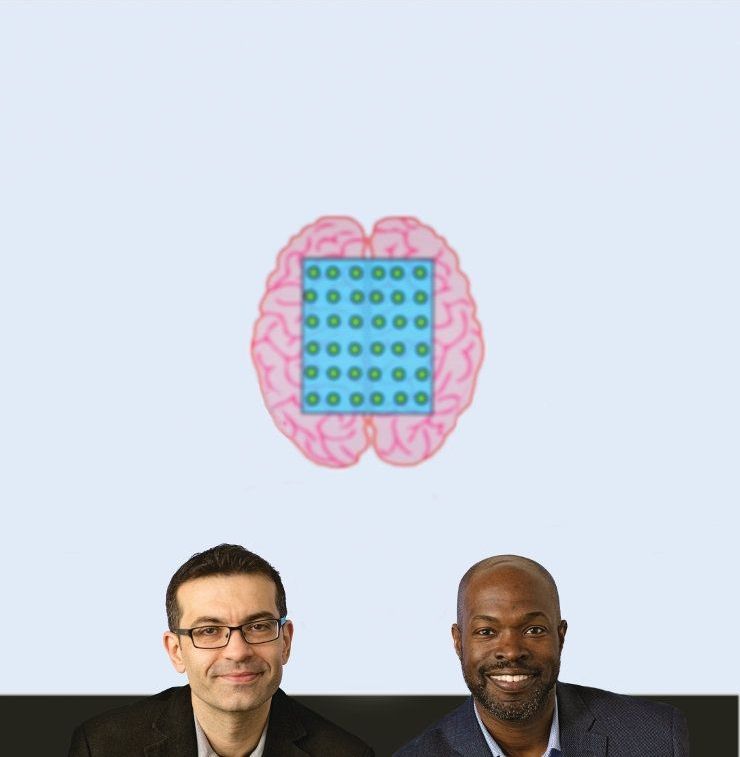 Like a team in a science fiction movie, the six-lab squad funded by a 2017 MEDx Biomedical research grant is striking in its combination of diverse skills and duties.
The project is led by Kafui Dzirasa, MD'09, Ph.D.'07, HS'10-'16, associate professor of psychiatry and behavioral sciences and assistant professor in neurobiology and neurosurgery; and Nenad Bursac, Ph.D., professor of biomedical engineering and associate professor in medicine. Their team includes: Marc Caron, Ph.D., James B. Duke Professor of Cell Biology, professor in neurobiology and medicine; Fan Wang, Ph.D., professor of neurobiology; Christopher Kontos, MD, HS'93-'97, professor of medicine and associate professor of pharmacology and cancer biology—all at Duke University School of Medicine—and Jennie Leach, Ph.D., associate professor of chemical, biochemical, and environmental engineering at the University of Maryland Baltimore County, along with a cadre of committed graduate students, postdocs, and technicians.
Dzirasa's background in engineering informs his approach to the study of neuropsychiatric illness and disease. In the summer of 2016, he and members of his lab were discussing the challenge of precisely monitoring brain activity.
Read more