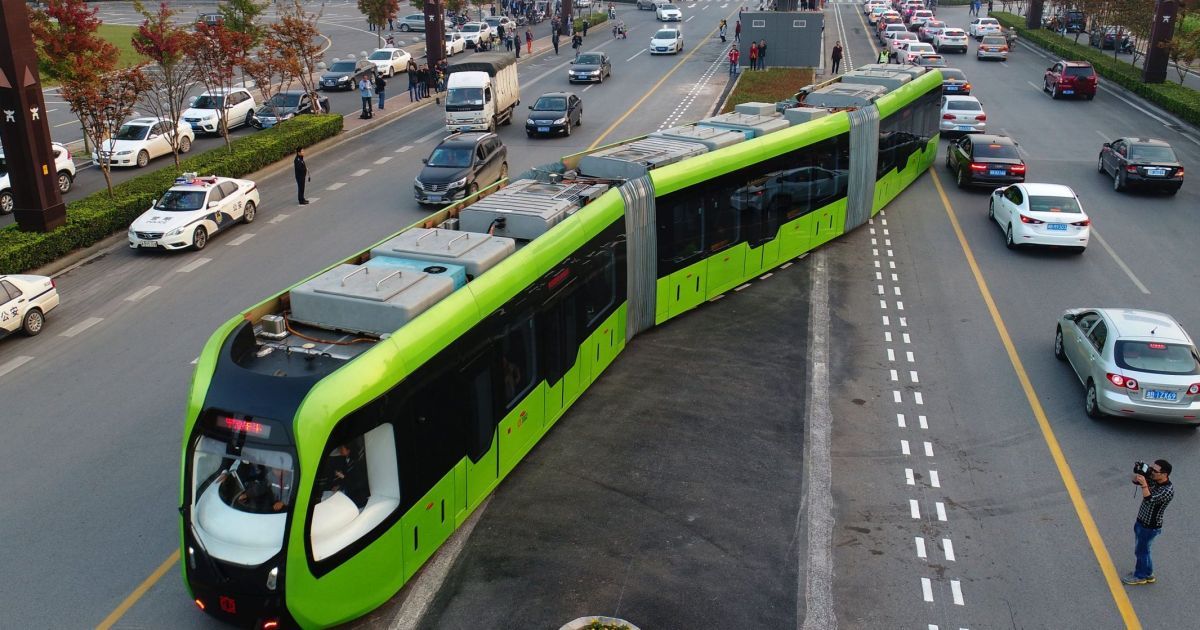 Is it a tram, or is it a train, or even a fancy bus?
The world's first electric-powered 'trackless train' has been launched in China.
Using virtual rail lines on the streets of Zhuzhou, Hunan Province, the new Autonomous Rail Rapid Transit (ART) system can travel up to speeds of 43 mph.
Read more