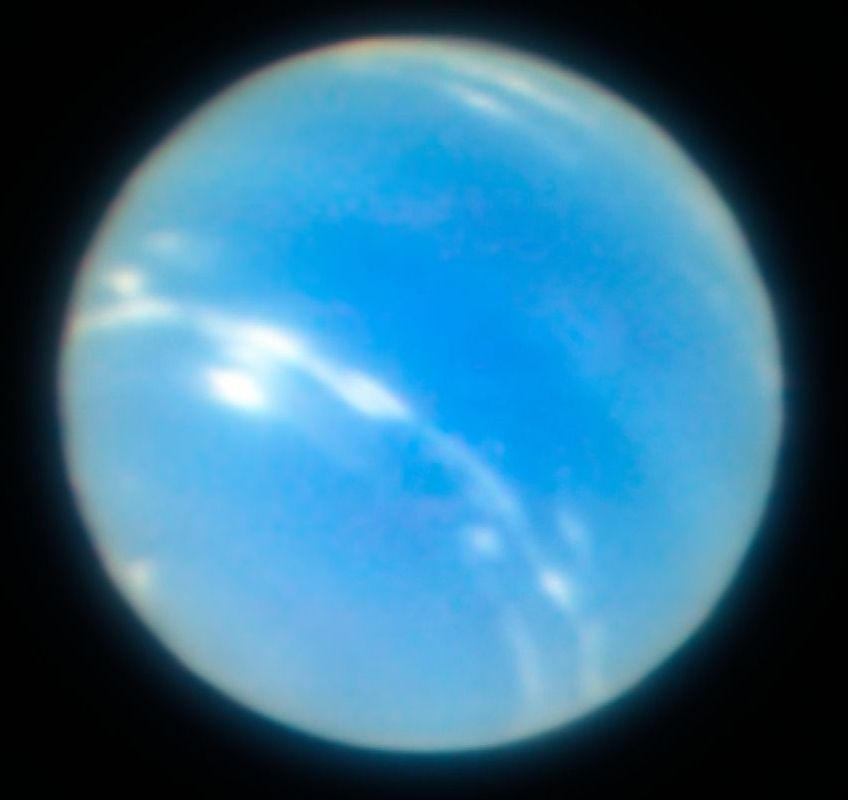 This is a new picture of Neptune taken from the Earth. It's nothing short of amazing.
You've probably seen better pictures of Neptune from when Voyager 2 flew by in 1989. But there isn't currently a spacecraft orbiting Neptune, so if scientists want pictures, they need to take them from 2.9 billion miles away. An upgrade on the Very Large Telescope at the European Southern Observatory in Chile has now allowed the ground-based telescope to take images as crisp as those taken by Hubble, a telescope that orbits Earth.
The Very Large Telescope consists of four telescopes with 8.2-meter (27-foot) mirrors in northern Chile's Atacama Desert. Today, scientists at the observatory have released the first observations taken with laser tomography, the new adaptive optics mode on its GALACSI unit, which works alongside a spectrograph instrument called MUSE on one of the telescopes.
Read more