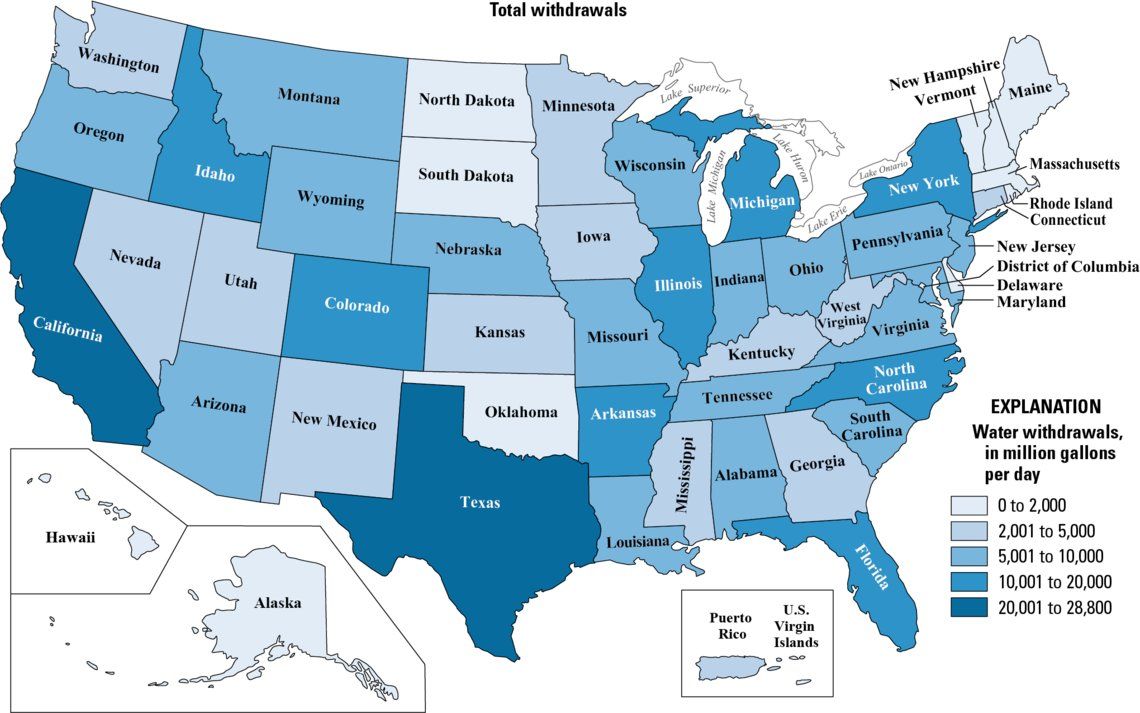 Reductions in water use first observed in 2010 continue, show ongoing effort towards "efficient use of critical water resources."
Water use across the country reached its lowest recorded level in 45 years. According to a new USGS report, 322 billion gallons of water per day (Bgal/d) were withdrawn for use in the United States during 2015.
This represents a 9 percent reduction of water use from 2010 when about 354 Bgal/d were withdrawn and the lowest level since before 1970 (370 Bgal/d).
Read more