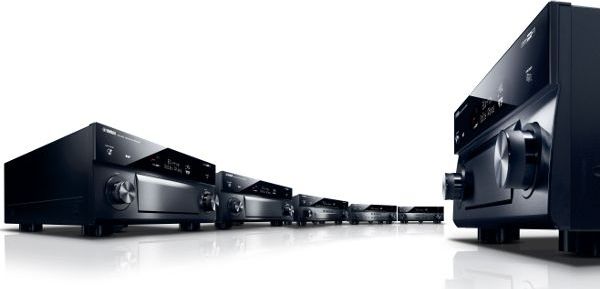 Yamaha today announced the ninth generation of its enthusiast-focused Aventage Series of AV receivers.
Ranging in price from $600 to $2,200, the new RX-A 80 Series comprises six models slated for roll-out between May and July, three of which employ artificial intelligence to achieve a "clearer, more engaging listening experience."
Yamaha says its new Surround: AI technology analyzes audio characteristics such as dialogue, sound effects, and channel balance in real-time, compares the data to a reference database of movie scenes, and makes adjustments to enhance the sound field. Potential enhancements include making dialogue more intelligible in scenes with a lot of background noise. The feature is offered on the three top models, all due out in July: the 7.2-channel RX-A1080 ($1,300), 9.2-channel RX-A2080 ($1,700), and 9.2-channel RX-A3080 ($2,200).
Read more