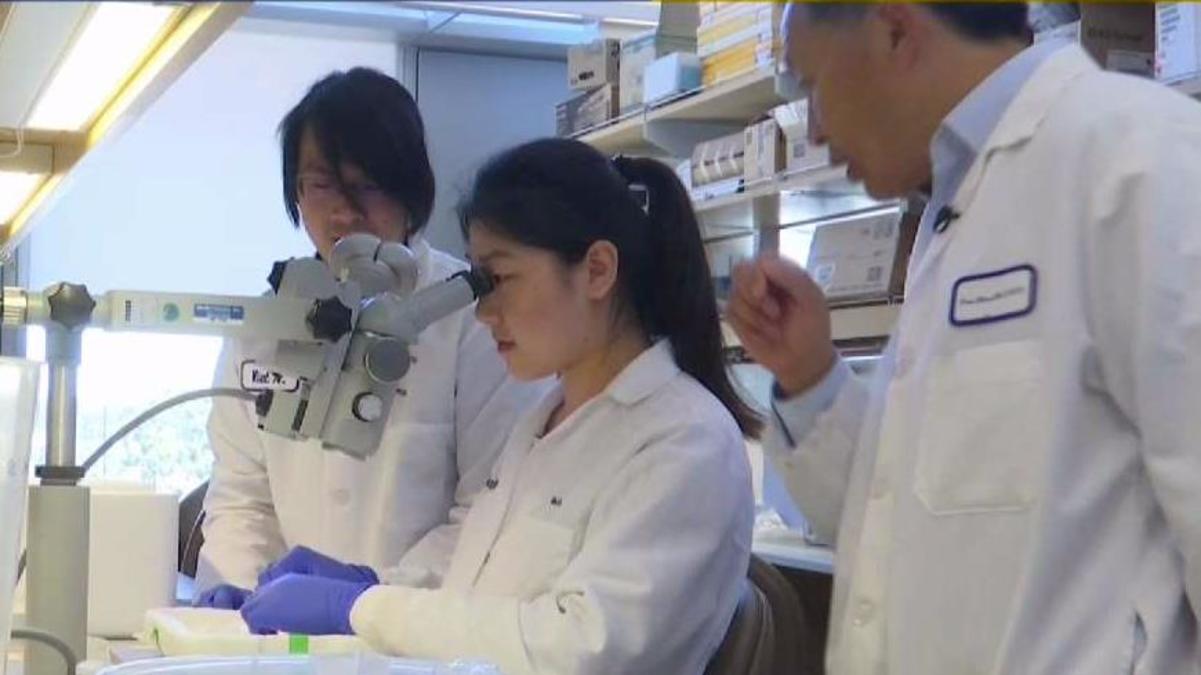 Crispr could eliminate Genetic disease.
---
It's so small it can't be seen with the naked eye, but research is showing that CRISPR (Clustered Regularly Interspaced Short Palindromic Repeats) is bringing sight to the blind.
UC San Diego researchers are using CRISPR, a technology that allows scientists to edit genomes, to cure disease.
For the last two years, Ophthalmologist Dr. Kang Zhang and UC San Diego researchers have been working with CRISPR, injecting CRISPR into the eyes of mice to cure retinitis pigmentosa – a genetic form of blindness. "What we've seen in mice is that we can bring back actually 30 percent of vision sometimes even 50 percent of vision," Dr. Zhang told NBC 7.
Read more