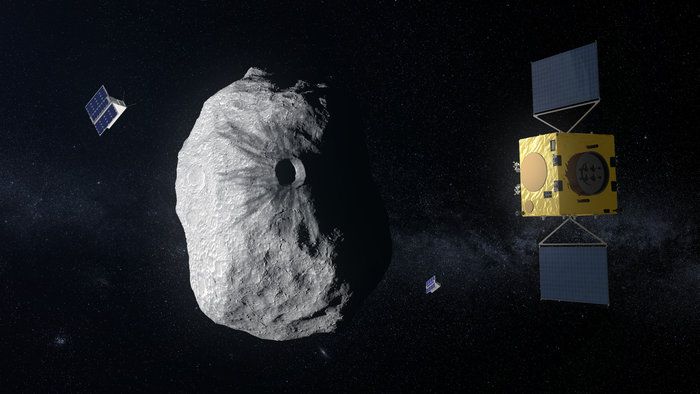 In 2022, NASA's Double Asteroid Redirection Test (DART) collides with the smaller body of the Didymos binary asteroid system in an attempt to measurably shift its orbit.
ESA's Hera mission, now under study, will examine the aftermath of this impact to help determine whether humans can deflect threatening asteroids.
Hera will also demonstrate the ability to operate at close proximity around a low-gravity asteroid with some on-board autonomy similar in scope to a self-driving car, going on to deploy Europe's first deep-space CubeSats, and potentially also a micro-lander, to test out a new multi-point intersatellite link technology.
Read more