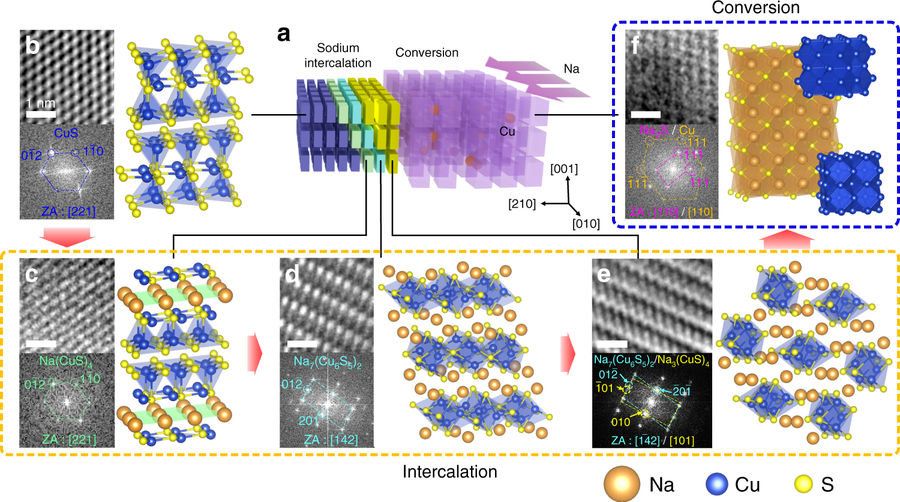 A KAIST research team recently developed sodium ion batteries using copper sulfide anode. This finding will contribute to advancing the commercialization of sodium ion batteries (SIBs) and reducing the production cost of any electronic products with batteries.
Professor Jong Min Yuk and Emeritus Professor Jeong Yong Lee from Department of Materials Science and Engineering developed a new anode material suitable for use in an SIB. Compared to the existing anode materials, the copper sulfide anode was measured to exhibit 1.5 times better cyclability with projected 40 percent reduction in cost.
Lithium-ion batteries (Li-ion batteries or LIBs) are widely used in mobile phones and other personal electronics. However, large-scale energy storage systems require less expensive, more abundant materials. Hence, a SIBs have attracted enormous attention for their advantage over lithium-based batteries.
Read more