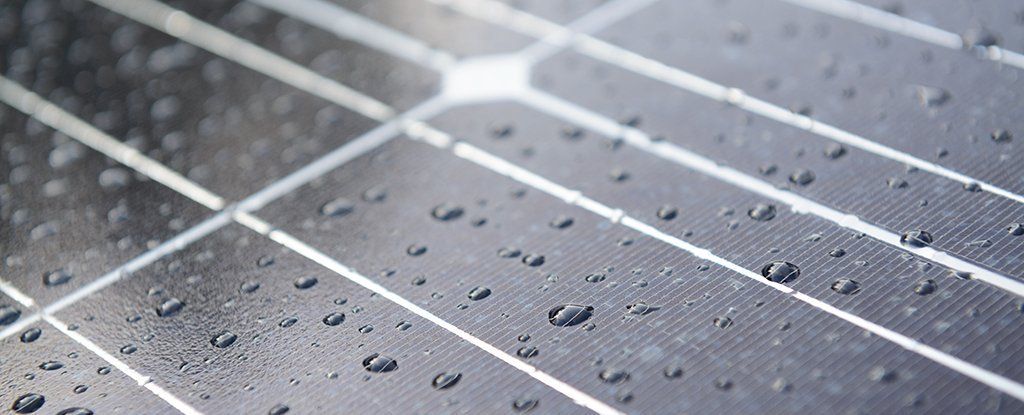 As advanced and efficient as our solar panels are becoming, they're still pretty much useless when rain clouds arrive overhead. That could soon change thanks to a hybrid cell that can harvest energy from both sunlight and raindrops.
The key part of the system is a triboelectric nanogenerator or TENG, a device which creates electric charge from the friction of two materials rubbing together, as with static electricity – it's all about the shifting of electrons.
TENGs can draw power from car tyres hitting the road, clothing materials rubbing up against each other, or in this case the rolling motion of raindrops across a solar panel. The end result revealed by scientists from Soochow University in China is a cell that works come rain or shine.
Read more