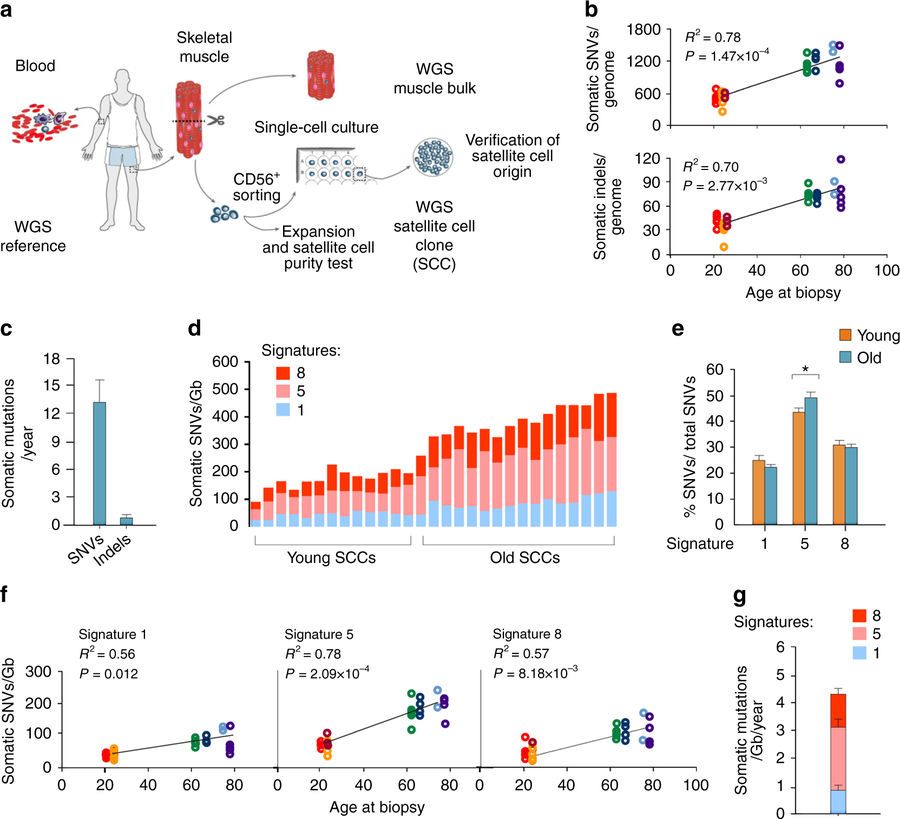 An article I wrote:
---
Study based upon human skeletal muscle aging, mutagenesis, and the role of #satellite cells
"A more comprehensive understanding of the interplay of stem cell–intrinsic and extrinsic factors will set the stage for improving cell therapies capable of restoring tissue homeostasis and enhancing muscle repair in the aged."
Human aging has multiple effects on the human body. One of the effects of human aging is the reduction in skeletal muscle (SkM) function and a reduction in the number and activity of satellite cells (SCs), the resident stem cells. The whole genome of single SC clones of the leg muscle vastus lateralis from healthy individuals of different ages (21–78 years) was analyzed, to study the specific connection between SC aging and muscle impairment. In healthy adult muscle rapid increase of SCs is consistent with the accumulation rate of 13 somatic mutations per genome per year. Mutations typically do not happen in SkM-expressed genes because they are protected. However, as mutations in exons and promoters increase, genes involved in SC activity and muscle function are targeted which results in aging. Exons are coding sections of an RNA transcript, or the DNA encoding it, that are translated into protein. Proteins are the synthesis of molecules.
Read more