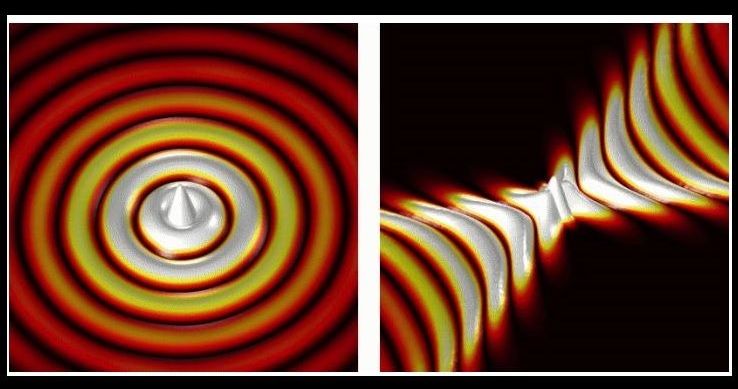 A new study has revealed that the optical waves or light waves can be turned upside down when they are allowed to propagate through specifically structured surfaces. Normally what happens is that the optical waves emerging out from a point source propagate circularly. That means the optical waves traveling away from a point source characteristically display circular, or convex, wavefronts.
The scientists compared these circular wavefronts to the waves seen on the water surface when a stone is dropped into the water. But the latest study revealed that these circularly propagating light waves' wavefronts can be turned upside down with the help of a special surface. They developed a new material having a hyperbolic metasurface and successfully inverted the optical waves.
The study was led by Peining Li, an EU Marie Sklodowska-Curie fellow at nanoGUNE. According to him, the reason behind this circular propagation of optical waves is because of the fact that the medium through which light waves propagate is isotropic and homogenous. If the waves are isotropic in nature then their propagation is uniform in all direction and being homogenous means they carry the same characteristics throughout the propagation. But these optical waves can be inverted using specifically structured surfaces like the hyperbolic metasurfaces.
Read more