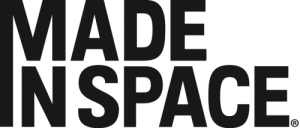 In 2016, a new Guinness World Record was set for the largest object to be 3D printed in one piece. The ABS/carbon fiber composite tool was 3D printed in 30 hours, and measured 17.5 feet long, 5.5 feet wide, and 1.5 feet tall. It was about as long as an average sport utility vehicle. The part was inarguably an impressive accomplishment – but that long length cannot compare to what Made In Space just 3D printed.
Made In Space is known for some pretty impressive accomplishments already. The company was responsible for the first 3D printer to be launched into space, and has since created a full Additive Manufacturing Facility (AMF) on the International Space station. Plenty of "firsts" have been set by the AMF as 3D printed tools, medical supplies, art and more have been 3D printed in space, the first of their kind. Now Made In Space has claimed the Guinness World Record for longest non-assembled 3D printed object, and it's a lot longer than an SUV – it's 37.7 meters, or 123 feet, 8.5 inches long.
That also happens to be the length of Made In Space's Moffett Field facility at NASA's Ames Research Center. The beam is now hanging from the ceiling of the facility. It was 3D printed with the company's Extended Structure Additive Manufacturing Machine (ESAMM), which is the internal 3D printer of the Archinaut system. Archinaut uses robotic arms to assemble pre-fabricated and 3D printed components into larger, more complex structures, and will eventually be installed in space where it can autonomously repair things like satellites.
Read more