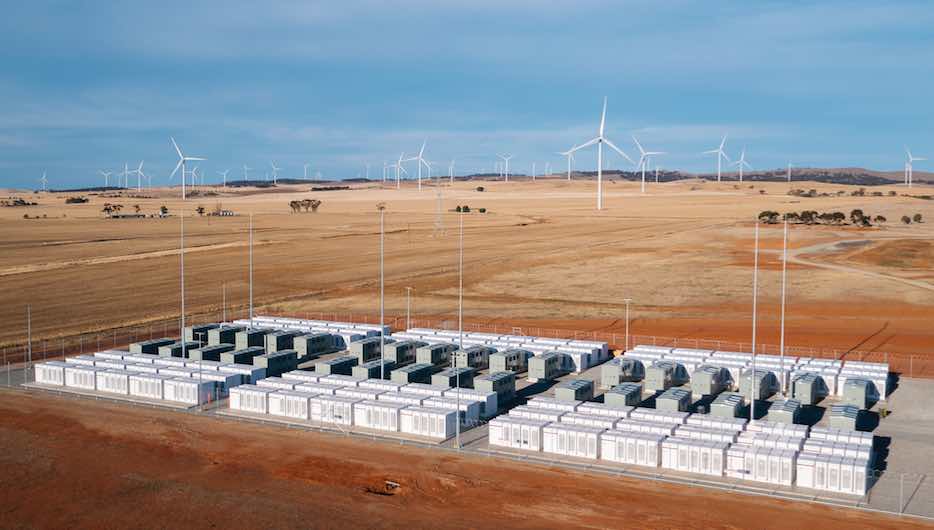 The Tesla big battery – the world's biggest lithium-ion battery storage installation to date – was officially switched on in South Australia on Friday, a day after it had already demonstrated its value by injecting energy into the grid during the previous day's afternoon peak.
South Australia premier Jay Weatherill, whose government has provided the subsidy for the battery to be built on the grid with the largest penetration of wind and solar anywhere in the world, described it as a "landmark moment".
"This means that, for the first time, clean and affordable wind energy can be dispatched to the grid 24 hours a day, 7 days a week, whether the wind is blowing or not, improving system reliability," Weatherill said.
Read more