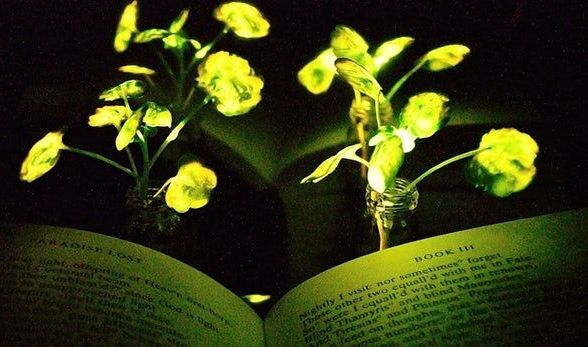 The humble house plant could soon start earning its keep by lighting up a room, if new research from MIT pans out. Engineers have hacked watercress plants to make them glow for a few hours at a time, and while it's currently only about as bright as those old stars you might have stuck to your ceiling as a kid, the long-term plan is to develop plants that you could read by to reduce the need for electric lighting.
The idea of a glowing plant is not particularly new. They've been promised by Kickstarter campaigns for years, including the likes of Bioglow and Glowing Plants, but those startups have since gone bust. Although we're not going to pretend that this new project is immune from meeting the same fate, having the backing of MIT scientists gives us a little more hope that the glowing plants might eventually bear fruit.
The work comes from the same "plant nanobionics" team that recently designed explosive-detecting spinach and leaf sensors that can alert farmers at the first sign of thirsty crops. In this case, the researchers wanted to tackle lighting, which accounts for about 20 percent of energy consumption worldwide.
Read more