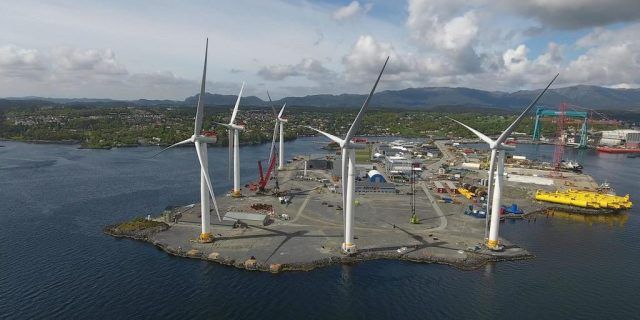 On Saturday, a record 24.6% of total electricity came from wind power sources in the 28 countries of the European Union. The majority of this wind electricity was generated offshore (91.3%) vs onshore (8.7%).
With Europe moving into the high wind production winter period, we expect a new season of records being broken. And with massive scale construction continuing for offshore wind farms, these records of 2017 will soon look quaint.
The amounts of electricity generated were enough to power 197 million European households or 68% of all industrial electricity needs. Europe has about 500 million total people, with a land mass very close to that of the USA.
Read more