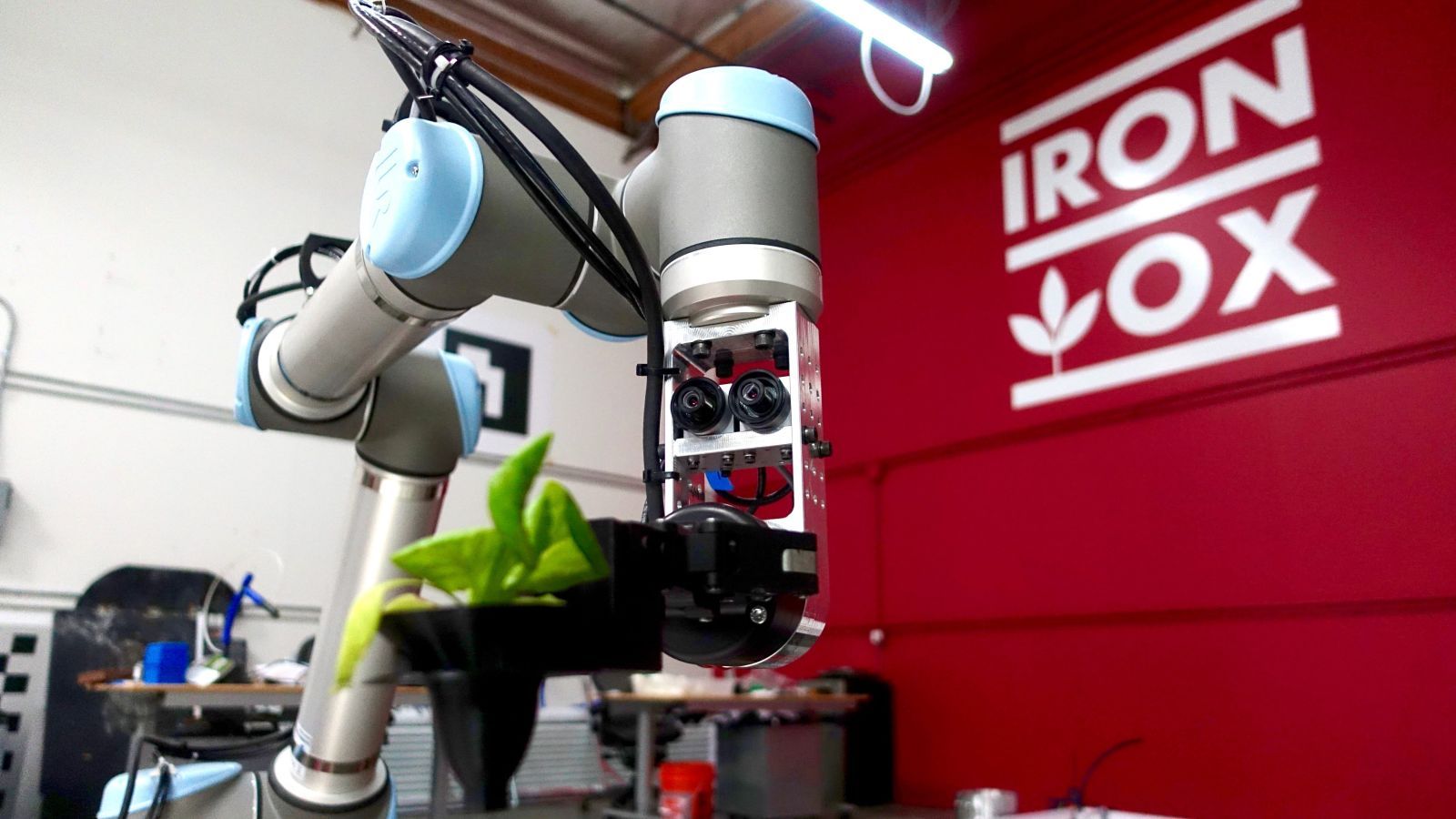 You could drive past and never see the only farm in San Carlos, California. The tiny city of 30,000 that sits between San Francisco and Silicon Valley has all the charms of suburbia—sprawling office parks and single-story homes—but doesn't seem a likely suspect for agriculture.
The farm, run by startup Iron Ox, is nestled between three stonemasons and a plumber in a nondescript office park building; there's no greenhouse, no rows of freshly-tilled soil, or tractor parked outside. Only peeking in the large bay door reveals the building's tenants: a few hundred plants and two brightly-colored robot farmers.
Iron Ox looks a lot like a tech company. One of its co-founder is an ex-Google engineer and it raised $1.5 million in pre-seed venture capital from Y Combinator, Pathbreaker, and Cherubic Ventures in April 2016. Instead of fake food, or plant-based meat meals, or even a food delivery service tethered to an app, Iron Ox is reinventing farming, raising real, not faux, food. Think hydroponically raised lettuce and basil, like what you'd get at an ordinary farmers market.
Read more