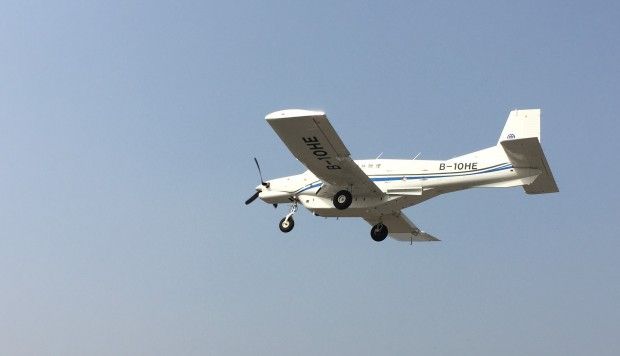 China has carried out a test flight of an unmanned aerial vehicle, or drone, that could provide rapid cargo delivery to remote islets in the South China Sea without airstrips, in Beijing's latest move to secure its presence in the disputed waters.
The drone – built from a modified low-cost fixed-wing plane – can carry 1.5 tonnes of cargo and land on a runway of just 200 metres, according to the Institute of Engineering Thermophysics at the Chinese Academy of Sciences in Beijing, which led the project.
It can also use a dirt track or grass field for take off and landing at military facilities that do not have an airfield, the institute said on its website on Friday.
Read more