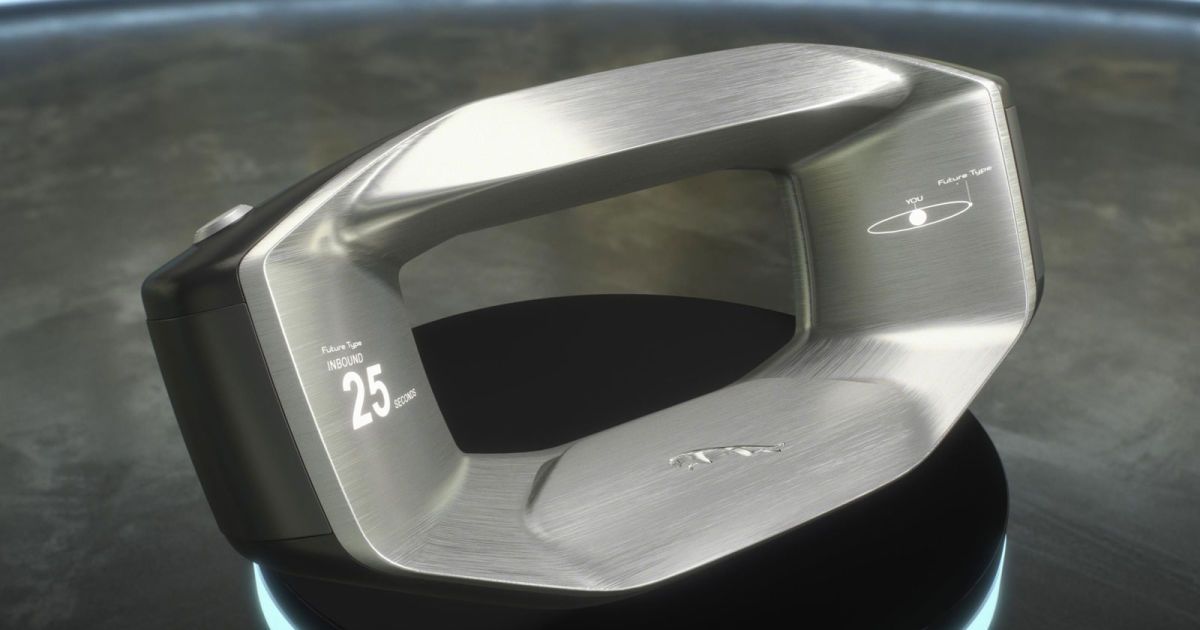 The steering wheel as we know it doesn't have a bright future — in fact, it might disappear altogether as self-driving cars hit the road. Jaguar Land Rover, however, has an idea as to how it might survive. The British automaker has unveiled a concept steering wheel, Sayer, that's designed for an era where cars normally drive themselves and personal ownership is a thing of the past. The wheel would have its own AI system, and would follow you from car to car — you'd just hook it in to bring your experience with you.
The AI would largely serve as a concierge. It would link you to an on-demand service club, whether or not you own your car, and would help you get a ride when and where you need it. If there's a must-attend meeting, for example, you could tell the wheel while it's still in your living room and it would figure out when a car needs to arrive and tell you when you might want to take control.
Sayer (named after influential designer Malcolm Sayer) will be a core feature on an upcoming concept car, the Future-Type.
Read more