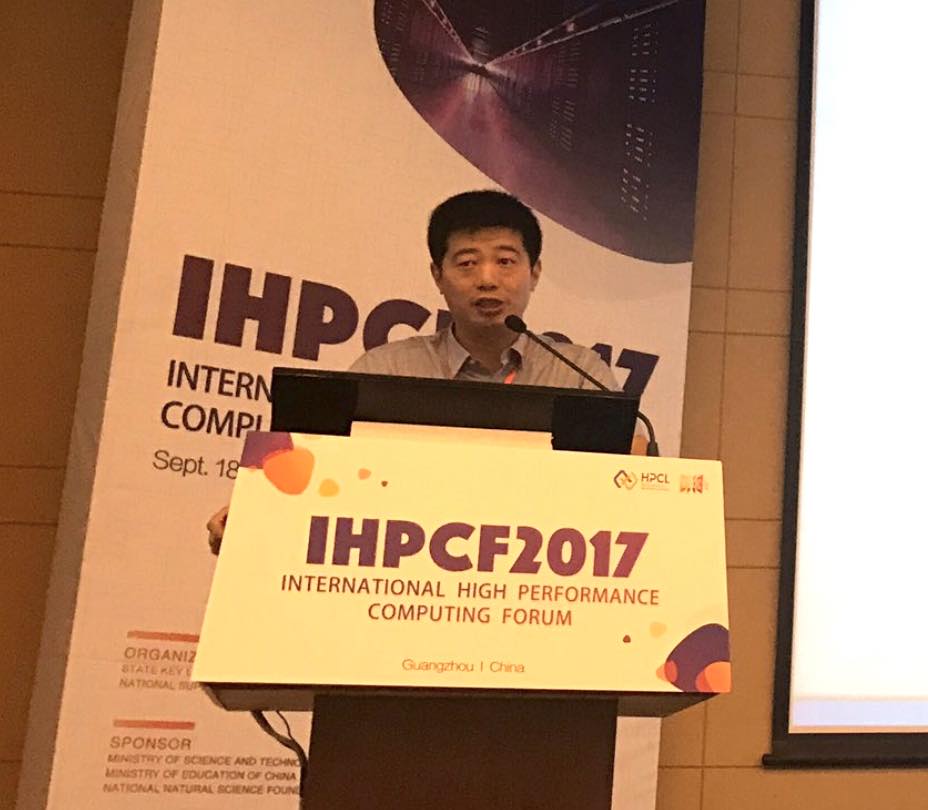 IHPC Forum in Guangzhou today. Researchers in China are busy upgrading the MilkyWay 2 (Tianhe-2) system to nearly 95 Petaflops (peak). This should nearly double the performance of the system, which is currently ranked at #2 on TOP500 with 33.86 Petaflops on the Linpack benchmark. The upgraded system, dubbed Tianhe −2A, should be completed in the coming months.
We have some breaking news from the
Details about the system upgrade were presented at the conference opening session. While the current system derives much of its performance from Intel Knights Corner co-processors, the new system swaps these PCI devices out for custom-made 4-way MATRIX-200o boards, with each chip providing 2.46 Teraflops of peak performance.
Read more