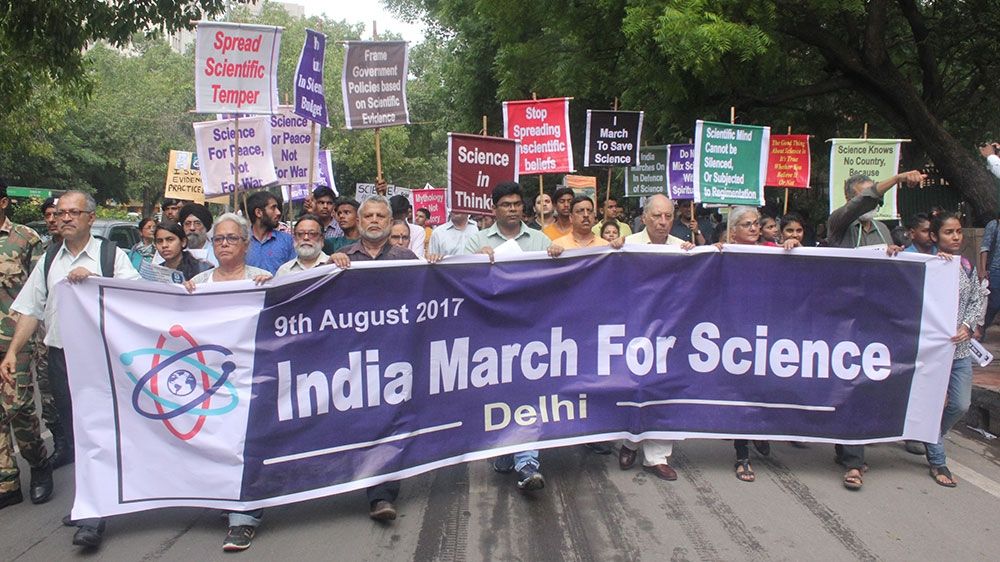 Among the demands of Wednesday's rallies was the allocation at least three percent of the GDP to scientific and technological research and 10 percent towards education, a statement by the march organisers said.
---
People across 25 cities join scientists in demanding more funding for research and promotion of scientific temper.
Laurin-Whitney Gottbrath 09 Aug 2017 20:19 GMT Asia, India, Science, Science & Technology.
Read more