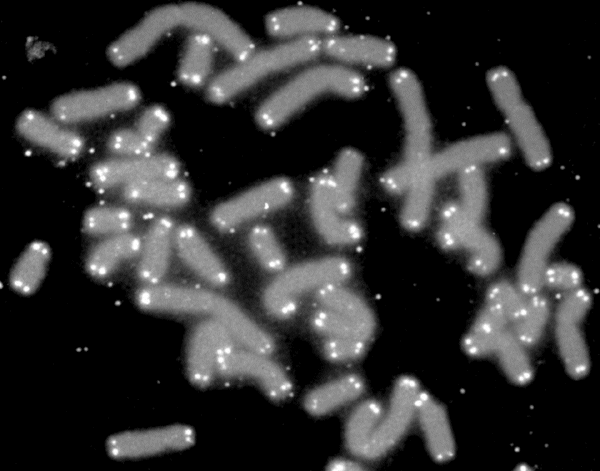 Aging. We all face it. Nobody's immune and we've long tried to reverse it, stop it or just even slow it down. While advances have been made, true age-reversal at a cellular level remains difficult to achieve. By taking a different approach, however, researchers at Houston Methodist made a surprising discovery leading to the development of technology with the ability to rejuvenate human cells. And that couldn't be more important for the small population of children who are aging too quickly — children with progeria.
John P. Cooke, M.D., Ph.D., department chair of cardiovascular sciences at Houston Methodist Research Institute, and his colleagues, describe their findings in a Research Letter titled "Telomerase mRNA Reverses Senescence in Progeria Cells," appearing online July 31 and in print Aug. 8 in the Journal of the American College of Cardiology, a leading medical journal in the field of cardiovascular disease.
Cooke studied cells from children with progeria, a rare condition marked by rapid aging that usually robs them of the chance to live beyond their early teens. They focused on progeria, because the condition tells them a lot about aging in general that's ultimately relevant to all of us.
Read more