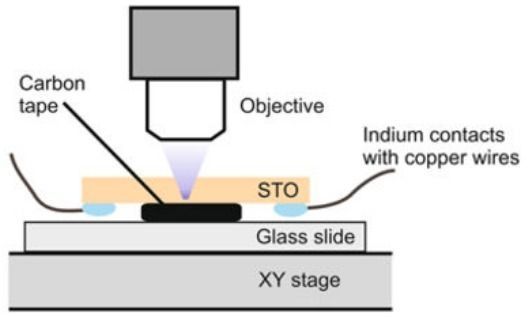 Washington State University researchers used light to write a highly conducting electrical path in a crystal that can be erased and reconfigured. (Left) A photograph of a sample with four metal contacts. (Right) An illustration of a laser drawing a conductive path between two contacts. (credit: Washington State University)
Washington State University (WSU) physicists have found a way to write an electrical circuit into a crystal, opening up the possibility of transparent, three-dimensional electronics that, like an Etch A Sketch, can be erased and reconfigured.
Ordinarily, a crystal does not conduct electricity. But when the researchers heated up crystal strontium titanate under the specific conditions, the crystal was altered so that light made it conductive. The circuit could be erased by heating it with an optical pen.
Read more