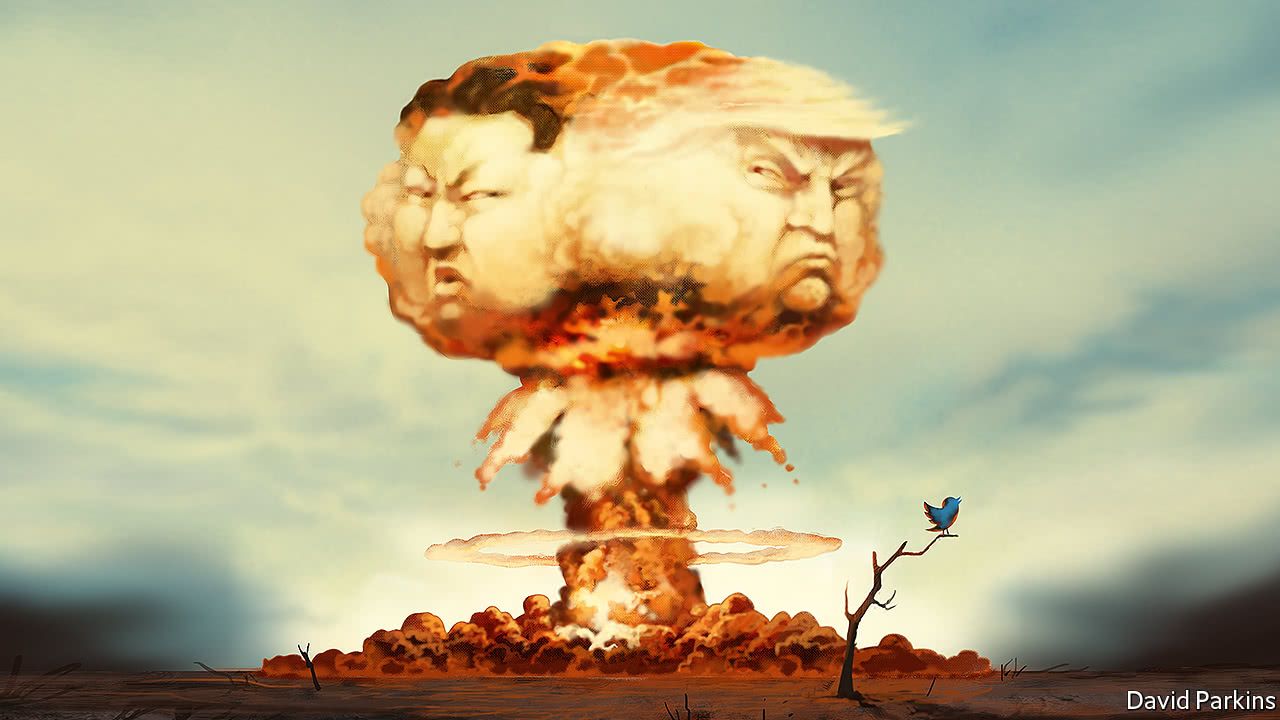 IT IS odd that North Korea causes so much trouble. It is not exactly a superpower. Its economy is only a fiftieth as big as that of its democratic capitalist cousin, South Korea. Americans spend twice its total GDP on their pets. Yet Kim Jong Un's backward little dictatorship has grabbed the attention of the whole world, and even of America's president, with its nuclear brinkmanship. On July 28th it tested an intercontinental ballistic missile that could hit Los Angeles. Before long, it will be able to mount nuclear warheads on such missiles, as it already can on missiles aimed at South Korea and Japan. In charge of this terrifying arsenal is a man who was brought up as a demigod and cares nothing for human life—witness the innocents beaten to death with hammers in his gigantic gulag. Last week his foreign ministry vowed that if the regime's "supreme dignity" is threatened, it will "pre-emptively annihilate" the countries that threaten it, with all means "including the nuclear ones". Only a fool could fail to be alarmed.
What another Korean war might look like
Yet the most serious danger is not that one side will suddenly try to devastate the other. It is that both sides will miscalculate, and that a spiral of escalation will lead to a catastrophe that no one wants. Our briefing this week lays out, step by step, one way that America and North Korea might blunder into a nuclear war (see article). It also lists some of the likely consequences. These include: for North Korea, the destruction of its regime and the death of hundreds of thousands of people. For South Korea, the destruction of Seoul, a city of 10m within easy range of 1,000 of the North's conventional artillery pieces. For America, the possibility of a nuclear attack on one of its garrisons in East Asia, or even on an American city. And don't forget the danger of an armed confrontation between America and China, the North's neighbour and grudging ally. It seems distasteful to mention the economic effects of another Korean war, but they would of course be awful, too.
Read more