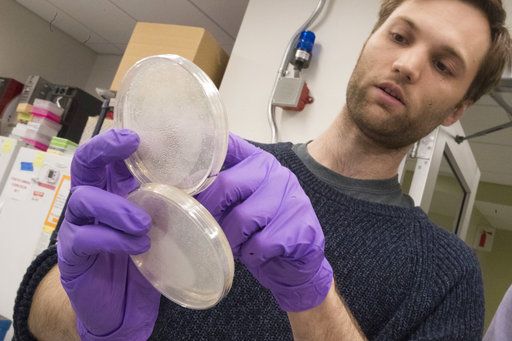 At Jef Boeke's lab, you can whiff an odor that seems out of place, as if they were baking bread here.
But he and his colleagues are cooking up something else altogether: yeast that works with chunks of man-made DNA.
Scientists have long been able to make specific changes in the DNA code. Now, they're taking the more radical step of starting over, and building redesigned life forms from scratch. Boeke, a researcher at New York University, directs an international team of 11 labs on four continents working to "rewrite" the yeast genome, following a detailed plan they published in March.
Read more