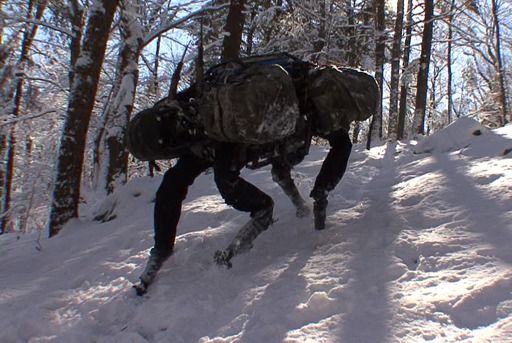 Should of gone to an American defense contractor, but at least it gets out from under the mismanagement of the silicon valley lunatics.
---
Here's a surprise turn of events: Softbank — maker of the friendly Pepper robot and a major M&A player in the tech world — has just announced that it is acquiring two more robotics companies from Google owner Alphabet as part of its own deeper move into the field: it is buying Big Dog developer Boston Dynamics and the secretive bipedal robotics firm Schaft.
A spokesperson for Softbank has confirmed to us that the terms of the deal are not being disclosed, but we will try to find out.
"Today, there are many issues we still cannot solve by ourselves with human capabilities," said Masayoshi Son, Chairman & CEO of SoftBank Group Corp., in a statement. "Smart robotics are going to be a key driver of the next stage of the Information Revolution, and Marc and his team at Boston Dynamics are the clear technology leaders in advanced dynamic robots. I am thrilled to welcome them to the SoftBank family and look forward to supporting them as they continue to advance the field of robotics and explore applications that can help make life easier, safer and more fulfilling."
Read more