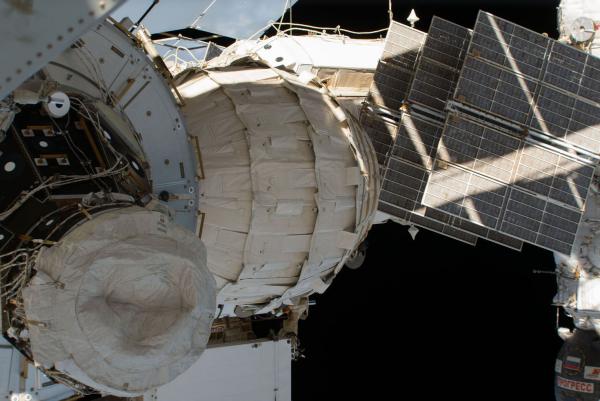 May 26 (UPI) — Officials with Russia's space agency, Roscosmos, say their scientists have identified plankton and other microorganisms among dust samples collected from the outside of the International Space Station.
"The micrometeorites and comet dust that settle on the ISS surface may contain biogenic substance of extra-terrestrial origin in its natural form," Roscosmos officials said in a news release. "The ISS surface is possibly a unique and easily available collector and keeper of comet substance and, possibly, of biomaterial of extra-terrestrial origin."
NASA officials said they couldn't confirm the story.
Read more