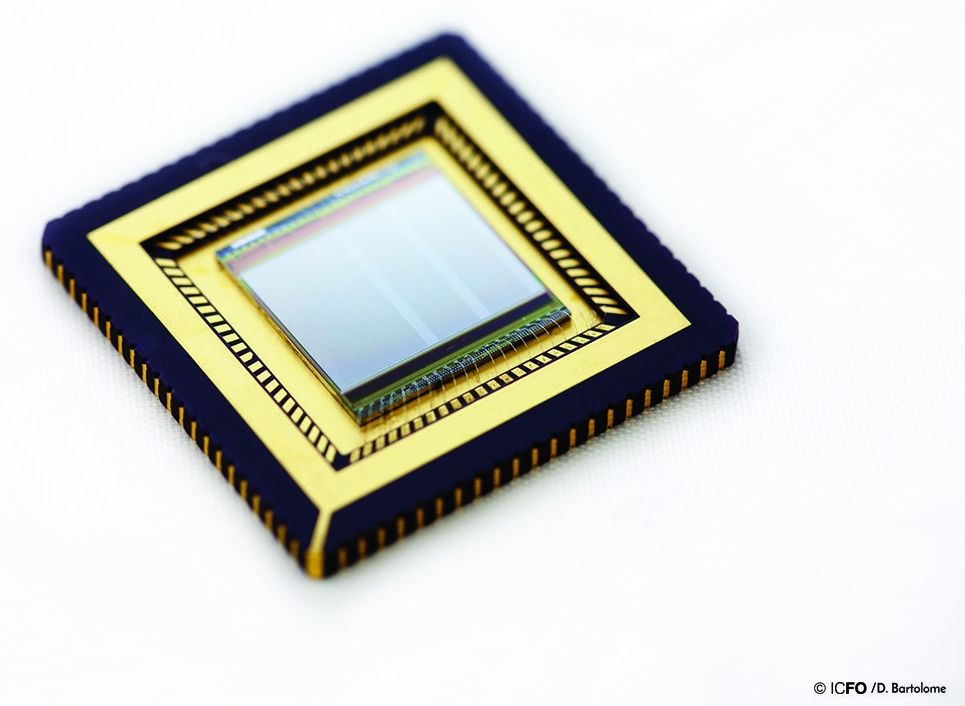 Over the past 40 years, microelectronics have advanced by leaps and bounds thanks to silicon and complementary metal-oxide semiconductor (CMOS) technology, enabling computing, smartphones, compact and low-cost digital cameras, as well as most of the electronic gadgets we rely on today.
However, the diversification of this platform into applications other than microcircuits and visible light cameras has been impeded by the difficulty of combining non-silicon semiconductors with CMOS.
IFCO researchers have now overcome this obstacle, showing for the first time the monolithic integration of a CMOS integrated circuit with graphene, resulting in a high-resolution image sensor consisting of hundreds of thousands of photodetectors based on graphene and quantum dots (QD). They incorporated it into a digital camera that is highly sensitive to UV, visible and infrared light simultaneously. This has never before been achieved with existing imaging sensors. In general, this demonstration of monolithic integration of graphene with CMOS enables a wide range of optoelectronic applications, such as low-power optical data communications and compact and ultra sensitive sensing systems.
Read more