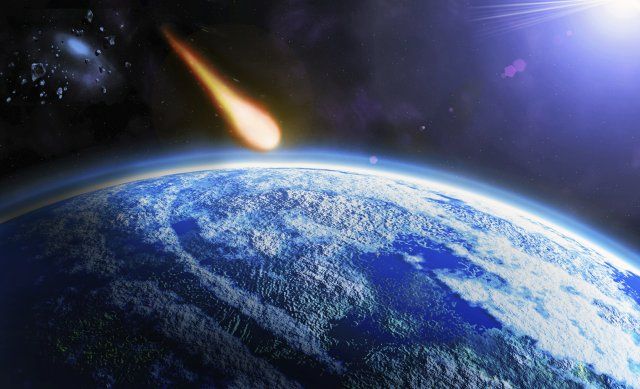 And how close is "very close"? NASA says this rock will come about 1.1 million miles (1.8 million kilometers) from Earth. That's about 4.6 times the distance from Earth to the moon. The moon, by the way, is about 239,000 miles (384,400 kilometers) from Earth.
---
A large asteroid is hurtling toward Earth — but there's no need to duck and cover.
The space rock, known by the very dull name of 2014 JO25 will safely fly by Earth on April 19, according to NASA. The chances of it pounding our planet and leaving us for the dead? Zero, experts say.
"Although there is no possibility for the asteroid to collide with our planet, this will be a very close approach for an asteroid of this size," NASA said in a statement.
Read more