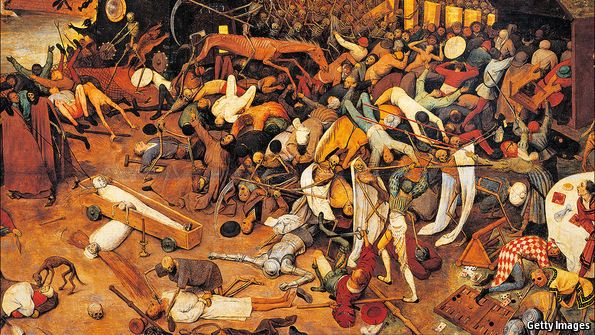 History has shown us that only violence or huge disasters tend to reduce inequality. Which is frightening on it's own.
---
The Great Leveller: Violence and the History of Inequality from the Stone Age to the Twenty-First Century By Walter Scheidel. Princeton University Press; 504 pages; $35 and £27.95.
AS A supplier of momentary relief, the Great Depression seems an unlikely candidate. But when it turns up on page 363 of Walter Scheidel's "The Great Leveler" it feels oddly welcome. For once—and it is only once, for no other recession in American history boasts the same achievement—real wages rise and the incomes of the most affluent fall to a degree that has a "powerful impact on economic inequality". Yes, it brought widespread suffering and dreadful misery. But it did not bring death to millions, and in that it stands out.
Read more