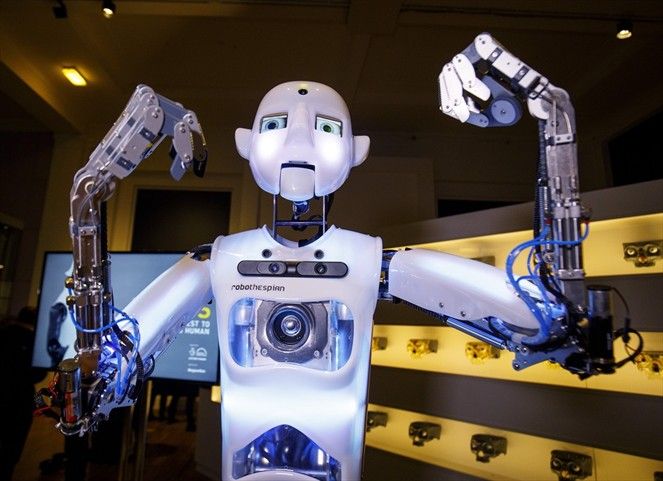 I did a 10-min interview on Radio Columbia today, one of the largest stations in Latin America. We talked about robots taking jobs and the possibility of #robot politicians. It's a combo of English and Spanish.
---
Aunque expertos advierten que las máquinas podrían dejar sin empleo a la mitad de la población en 30 años, Zoltan Istvan explica los beneficios de esta iniciativa.
Robot encuentro. Foto: Getty Images.
Read more