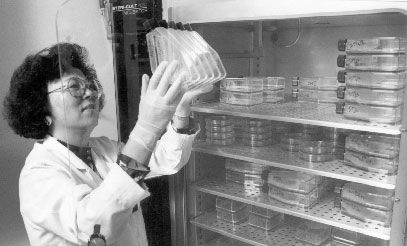 For all of my friends working in the fight for the cure for cancer; meet the world's oldest full blown research institute on cancer. Oak Ridge Associate University (ORAU) was established in 1946 to study the fall out of the A-Bomb — its labs, its workers, and its victims in Japan. Many private citizens living in the surrounding areas of Oak Ridge TN, Los Alamos NM, Hanford WA where the enrichment and testing existed where also (unfortunately) exposed, and as a result ORAU's research was expanded in the late 40s to including civilians living in these regions.
Fast forward to today, ORAU has one of the world's most extensive set of records on cancer, cancer fallout, treatments, etc. in the world. I highly encourage many research medical teams and labs who are working to reverse aging, precision medicine, etc. that is also targeting cancer that you may wish to connect with ORAU as they do share insights with other researchers often. I often consider ORAU like the world's library on cancer, carcinogen, etc. that are tied to cancer.
My own family has been working with the team at ORAU since 1949. Sharing for awareness in hopes that it helps their own efforts in anti-aging, precision medicine, Quantum Biology/ Biosystems, etc.
---
ORAU began in 1946 when Dr. William G. Pollard established the Oak Ridge Institute for Nuclear Studies. Read a narrative history of ORAU, view a timeline of our six decades of accomplishments and meet some of the faces of our past leaders.
Read more