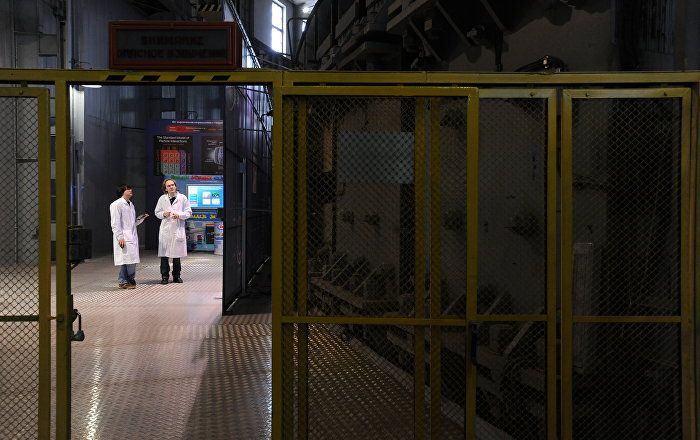 Physicists engaged in the construction of a nuclotron-based ion collider (NICA) facility in Dubna, outside Moscow plan to combine efforts to create of a unique electron positron collider at Novosibirsk's Budker Institute of Nuclear Physics. Promoters say the project would allow Russia to take the lead in a very promising niche of particle physics.
Budker Institute of Nuclear Physics Deputy Director Yevgeny Levichev discussed Russian physicists' ambitious plans with Russia's RIA Novosti news agency on Tuesday.
The Institute plans to create the Super Tau Charm Factory, a particle accelerator which would study the collision of beams of electrons (matter) and positrons (antimatter) in an effort to help to identify phenomena and processes beyond the Standard Model of particle physics.
Read more