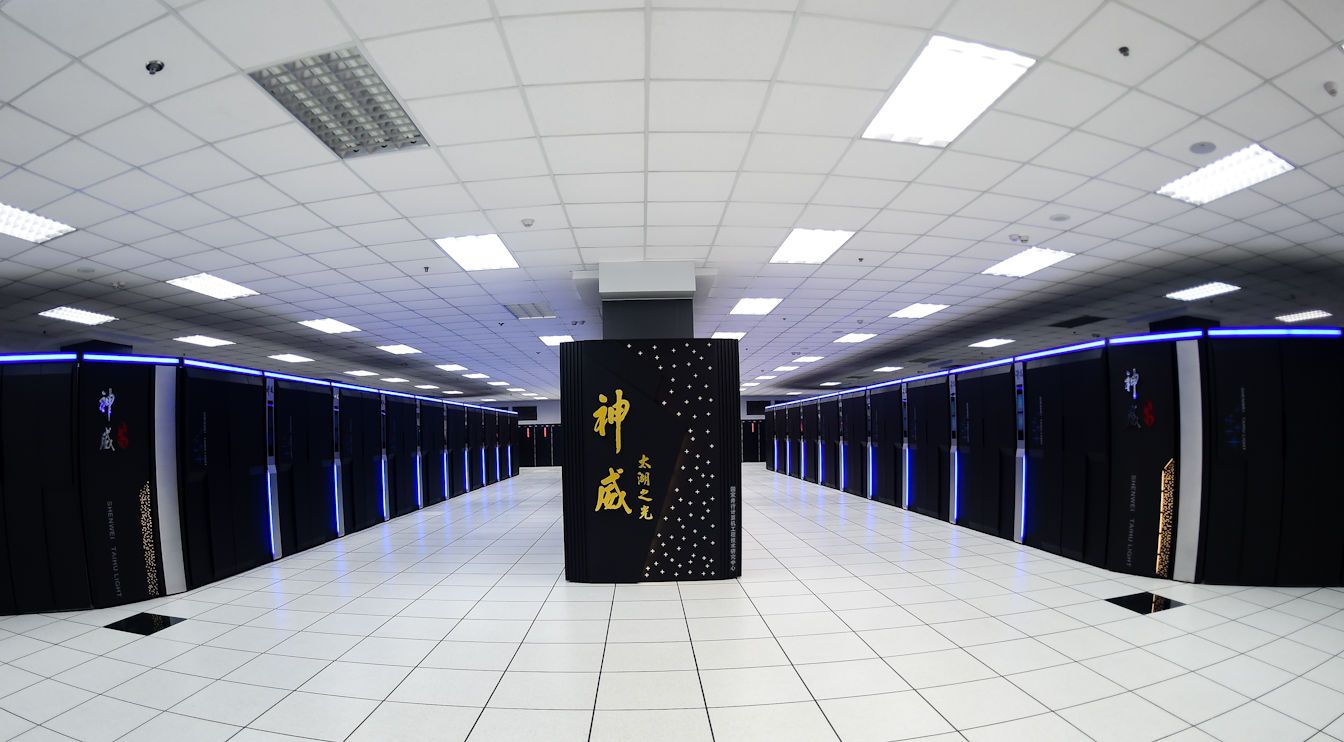 Back in June, China debuted the world's fastest supercomputer, the Sunway TaihuLight (pictured), with a Linpack benchmark result of 93 petaflop/s. That machine contains 40,960 locally developed ShenWei processors, each with 260 cores and roughly comparable with Intel's Knight's Landing Xeon Phi CPU. China also developed a 136GB/sec memory controller and custom interconnect that delivers 16GB/sec of peak bandwidth between nodes.
Now China is working on a prototype exascale (1,000-petaflop) system that it aims to complete by the end of this year, according to state media. An exascale computer is capable of a quintillion calculations per second, and could deliver vast dividends in deep learning and big data across a variety of disciplines as varied as nuclear test research, code breaking, and weather forecasting.
"A complete computing system of the exascale supercomputer and its applications can only be expected in 2020, and will be 200 times more powerful than the country's first petaflop computer Tianhe-1, recognized as the world's fastest in 2010," said Zhang Ting, an application engineer at Tianjin's National Super Computer Center, to Xinhua news agency (via AFP).
Read more