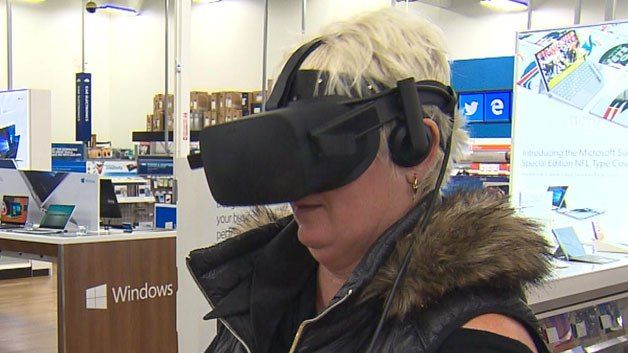 BOSTON (CBS) – It's expected to be the hot holiday gift of the season: virtual reality headsets. We know it's a cool new experience but there's still a lot we don't know about the technology, especially when it comes to kids.
The headset completely immerses users in a new 3D virtual world. "I felt like I was actually there." said one first-time user. "There's no age limit to this," said another virtual reality fan.
But there actually is an age limit. Many of the top selling brands warn against kids using the device. Oculus Rift and Samsung VR Gear say it's not for kids under 13. Sony PlayStation is recommended for kids 12 and up. And the HTC Vive is less specific, just saying it's not for young children.
Read more