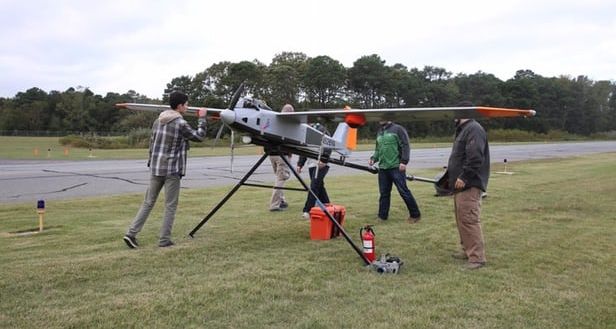 Verizon has joined the likes of Facebook, Google and fellow telecommunications giant AT&T in exploring the potential of internet-connected unmanned aircraft. While its vision involves expanding 4G coverage across the US, it has an immediate focus on shoring up communications for first responders in emergency situations, and recently carried out trials to that effect.
Verizon has dubbed the initiative Airborne LTE Operations (ALO) and says it has actually been in the pipeline for around two years. The company has been working to integrate internet connectivity into unmanned aerial vehicles and hook them up to its 4G network, daisy chaining coverage and beaming it down to unconnected areas in the process. This is similar to how Facebook hopes its Aquila drones will work.
Verizon recently teamed up with company American Aerospace Technologies to see how using drones as gliding cell towers could have an impact in disaster relief scenarios. In a simulated mission in New Jersey, the team set a drone with a 17-foot (5.2 m) wingspan in flight to put the onboard technologies through their paces.
Read more