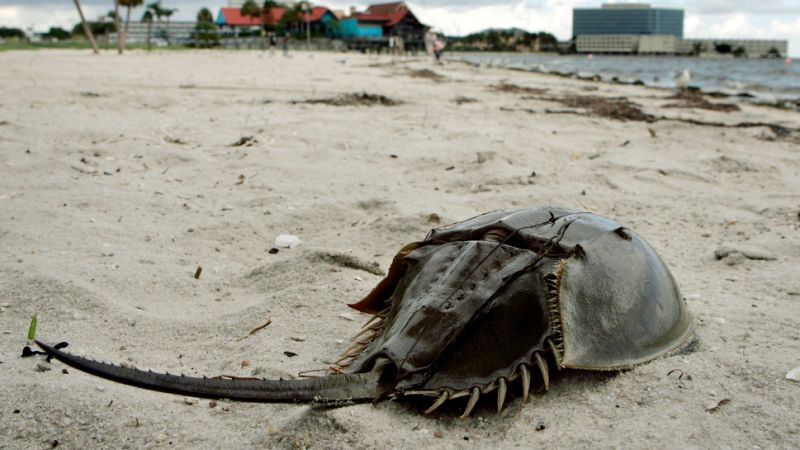 Horseshoe crabs are known as "living fossils" and for good reason. The blue-blooded, side-walking arthropods have been around for 200 million years, surviving the last five mass extinctions. But something appears to be wrong as hundreds of dead horseshoe crabs have recently washed ashore in southern Japan, leaving scientists confounded.
One population of horseshoe crabs, or "warrior helmet crabs" as they're known in Japan, make an annual trek to their spawning grounds around the tidal flats of Kita-Kyushu. Some inevitably die in the process, but the number of dead this year is uncharacteristically high, prompting concern.
As reported in AFP, a local conservation group had been spotting upwards of five to 10 remains every day during the egg-laying period, prompting a more thorough investigation. By the time the conservationists were finished counting they tallied up about 500 dead horseshoe crabs. That's about eight times higher than normal, and about 20 percent of the local population. It takes a long time for young horseshoe crabs to mature, so this is a major setback for a species already in trouble.
Read more