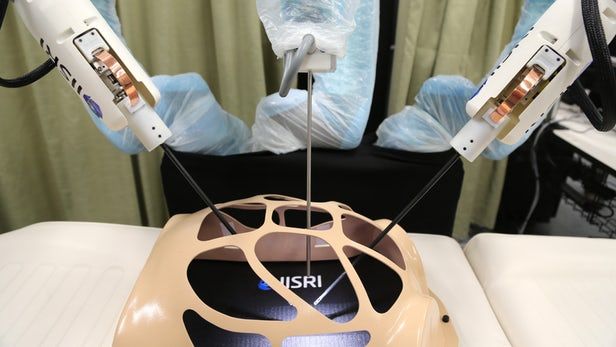 A new system called HeroSurg, developed by researchers at Deakin and Harvard Universities, is set to increase what surgeons can achieve via robotic surgery, using a haptic feedback system to provide a sense of touch. It also brings other improvements over existing tech, such as collision avoidance, to make robotic surgery safer and more accurate.
Robotic surgery, wherein human-controlled robots perform delicate surgical tasks, has been around for a while. One great example of the tech is the da Vinci robotic surgical system from Intuitive Surgical – a setup made up of numerous robotic arms, a console to operate the instruments, and an imaging system that shows the surgeon what's happening in real time. In 2008, Professor Suren Krishnan, a member of the team behind HeroSurg, became the first surgeon to perform ear, throat and nose operations using the da Vinci robotic surgical system.
Since then, we've seen numerous breakthroughs, including improvements to the original da Vinci system, and other robots emerging capable of achieving impressive tasks, such as performing surgery on a beating heart, or successfully stitching soft tissue.
Read more