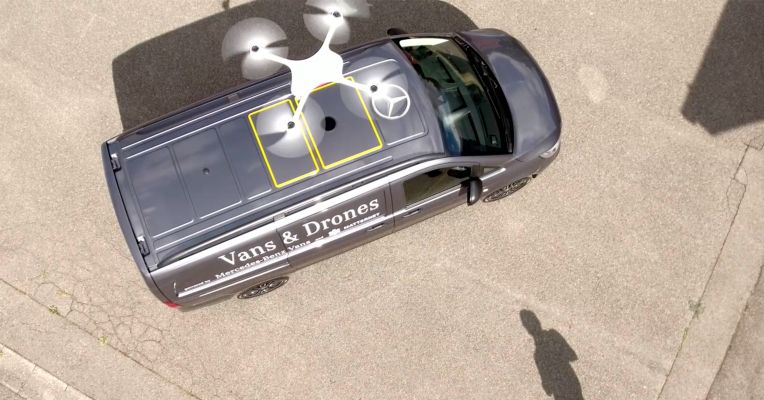 Mercedes-Benz Vans and drone tech startup Matternet have created a concept car, or as they're calling it a Vision Van, that could change the way small packages are delivered across short distances.
The Vision Van's rooftop serves as a launch and landing pad for Matternet's new, Matternet M2 drones.
The Matternet M2 drones, which are autonomous, can pick up and carry a package of 4.4 pounds across 12 miles of sky on a single battery charge in real world conditions.
Read more