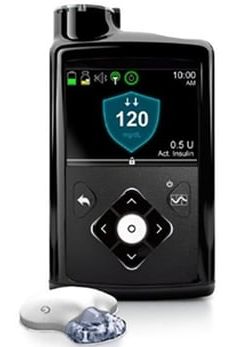 Monitoring blood-glucose levels and injecting insulin to keep them in a safe range is a never-ending headache for sufferers of type 1 diabetes. A number of research projects have made promising steps recently to promise easier ways of doing things, and now this type of convenience is set to move out of the lab and into the real-world. For the first time, the US Food and Drug Administration (FDA) has approved a so-called artificial pancreas designed to both monitor and inject insulin automatically, requiring minimal input from the user.
In a healthy person, beta cells in the pancreas secrete vital insulin, which in turn regulates blood-sugar levels. But for sufferers of type 1 diabetes, this process breaks down along the way, requiring them to administer finger-prick blood tests to keep tabs on their insulin levels and inject the hormone as required.
For years, scientists have been exploring better ways to keep the condition in check. These have included implanting beta cells, tracking glucose levels through contact lenses and ways insulin can be delivered via a capsule rather than a needle. But perhaps the most attractive solution is what is known as a closed-loop system, which seeks to automate both monitoring and administration of insulin to dramatically reduce the burden on the user.
Read more