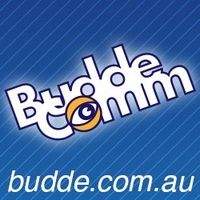 Excellent write up on QUESS; and yesterday we saw that the first set of code was transmitted successfully which means so far success. However, many are asking when will the US respond about our own efforts around our own efforts of a Quantum satellite and our own progress around improving the net infrastructure to ensure we're not a sitting duck for government backed hackers. Granted we have been operating for many years a version of a Quantum Internet at Los Alamos; however, we need to expand and accelerate the efforts around the Quantum Internet restructuring.
---
In mid August China launched "QUESS" (Quantum Experiments at Space Scale), a new type of satellite that it hopes will be capable of "quantum communications" which is supposed to be hack-proof, through the use of "quantum entanglement". This allows the operator to ensure that no one else is listening to your communications by reliably distributing keys that are then used for encryption in order to be absolutely sure that there is no one in the middle intercepting that information.
According the Chinese scientists involved in the project, quantum encryption is secure against any kind of computing power because information encoded in a quantum particle is destroyed as soon as it is measured. (According to Tibor Molnar a scientist at the University of Sydney), the only way to 'observe' a photon is to have it interact with (a) an electron, or (b) an electromagnetic field. Either of these interactions will cause the photon to "decohere" – i.e., interfere with it in a way that will be apparent to the intended recipient.
Gregoir Ribordy, co-founder of Geneva-based quantum cryptography firm ID Quantique, likened it to sending a message written on a soap bubble. "If someone tries to intercept it when it's being transmitted, by touching it, they make it burst."
Read more